It's quite possible that the small Indonesian island of Bali is the most famous Southeast Asian destination around the world. For this fame, the Balinese have to thank, first and foremost, the Australian surfers and backpackers, who started coming to Bali as early as in the1970s, and then the 2010 chick flick "Eat Pray Love" that made Bali's reputation as a coveted travel destination truly global and helped attract wave after wave of tourists, holidaymakers and expats to the island.
As a result, Bali has become something of a Jekyll and Hyde of Southeast Asia. The enormous masses of tourists from all over the world, but still notably Australia, have turned the island's southern quarter into hideous, often sleazy beach holiday Mecca of the lowest denominator, catering to the so-called "bogans", surfers and package tourists. Even outside of Kuta and Legian, the localities of Sanur, Uluwatu and Ubud are teeming with foreigners, although make no mistake: there are lots of foreign tourists on Bali literally everywhere.
But thankfully, despite overtourism, Bali still somehow manages to retain its traditional charm, natural beauty and the great value for an independent traveller, providing you know where to go and what to do in order to not be dismayed forever by the island's tremendous popularity. Before we dive into it, I would like to highly recommend Booking.com as a tool for arranging accommodations for your trip to Bali (or anywhere else). As a traveller for over 20 years, I will say that right now, prices you will see there are typically lower than the ones quoted to you at the properties directly.
Why Bali?
Bali is quite unique for Indonesia. The island adheres to the Hindu religion, which, in its Balinese flavour, provides a rather different atmosphere for tourists than the majority Muslim rest of Indonesia. You will not have any difficulty buying alcohol just about anywhere (which attracts a huge percentage of Australian holidaymakers), local culture is very laid-back, friendly, chilled and welcoming to tourists. Accommodation and food standards are among the highest in Indonesia. English is spoken widely, and Bali airport is the second busiest in the country, allowing easy access to most of the island.
Balinese culture provides a fertile ground for people seeking spiritual and meditational retreats, as well as anyone interested in traditional dance and art. The centre of all this activity is the very popular town of Ubud, but really, you can find it anywhere on the island.
Bali's interior is quite remarkable, with countless rice terraces, temples, volcanoes and waterfalls. Most are within easy access by paved roads or short hikes.
The coastline of Bali offers great surfing beaches, excellent snorkelling and scuba diving, swimming or simply beach lounging while sipping cocktails and watching amazing sunsets.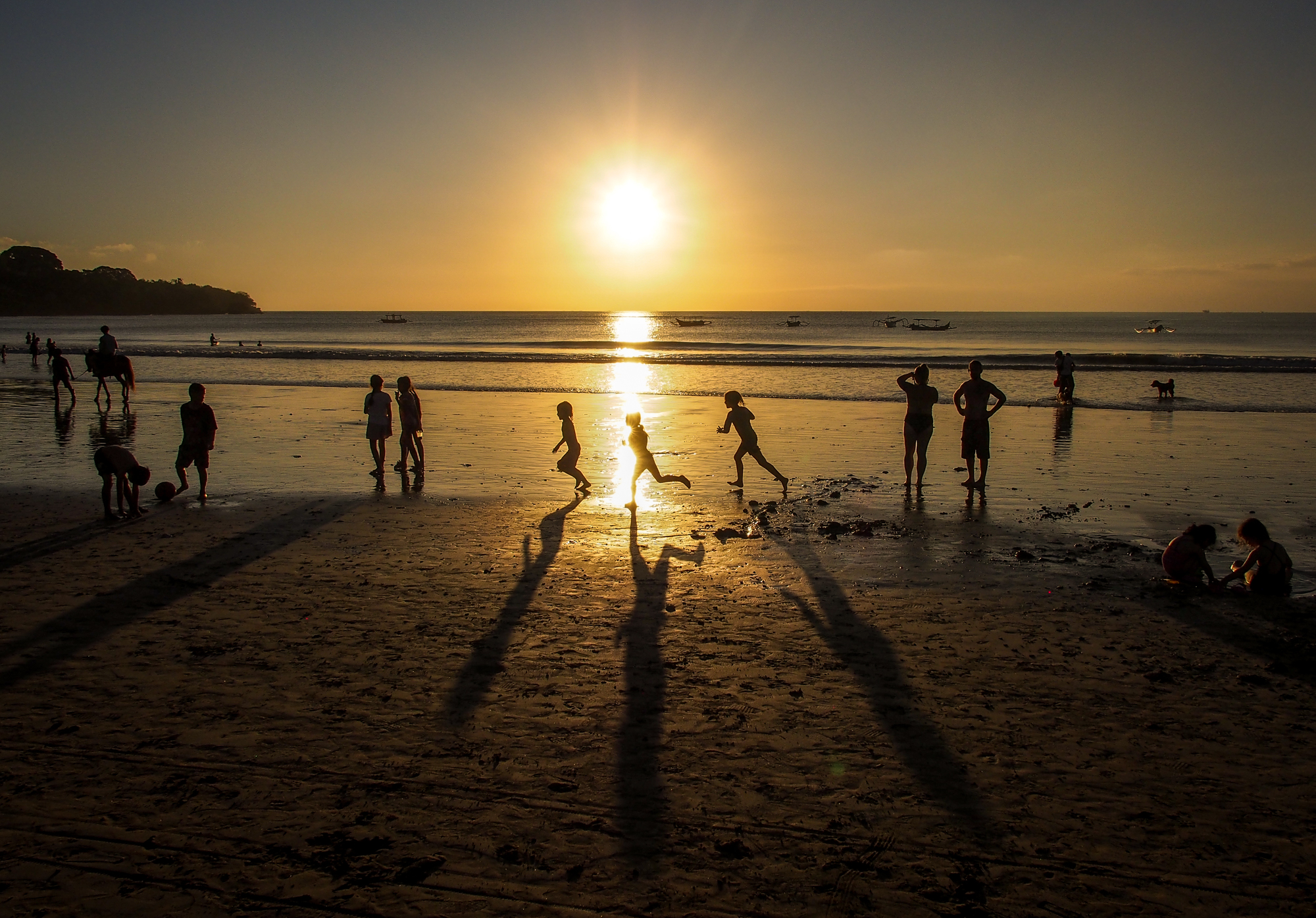 All these things in a relatively small package make Bali what it is: a major tourist attraction, with more and more people discovering and rediscovering it every year. But let's talk about some of these attractions in a bit more detail.
Beaches
One cannot talk about Bali without mentioning its beaches. Indeed, beaches is one of the biggest factors of Bali's popularity. But is this popularity justified?
To be perfectly honest, Bali's beaches aren't the best in Southeast Asia. If you base yourself anywhere in the Kuta-Legian-Seminyak-Changgu corridor, you will quickly realize it is one very long stretch of virtually uninterrupted strip of sand divided in eponymous beaches, and not the most appealing ones if you just want to swim or sunbathe. The sand is grey to dark grey in colour. These beaches get very crowded, they are full of umbrellas, beer sellers and very insistent massage ladies.
Bali's most photogenic and beautiful beaches are situated in the very south of the island, on Bukit Peninsula. Here you will find the famous Uluwatu, Bingin, Balangan, Dreamland beaches just to name a few. As nice as they are, they are swimmable only in mid-tide, because at low tide, they have exposed shallow reef for about 40-60 meters from the shoreline, and at high tide, the waves can be a bit treacherous.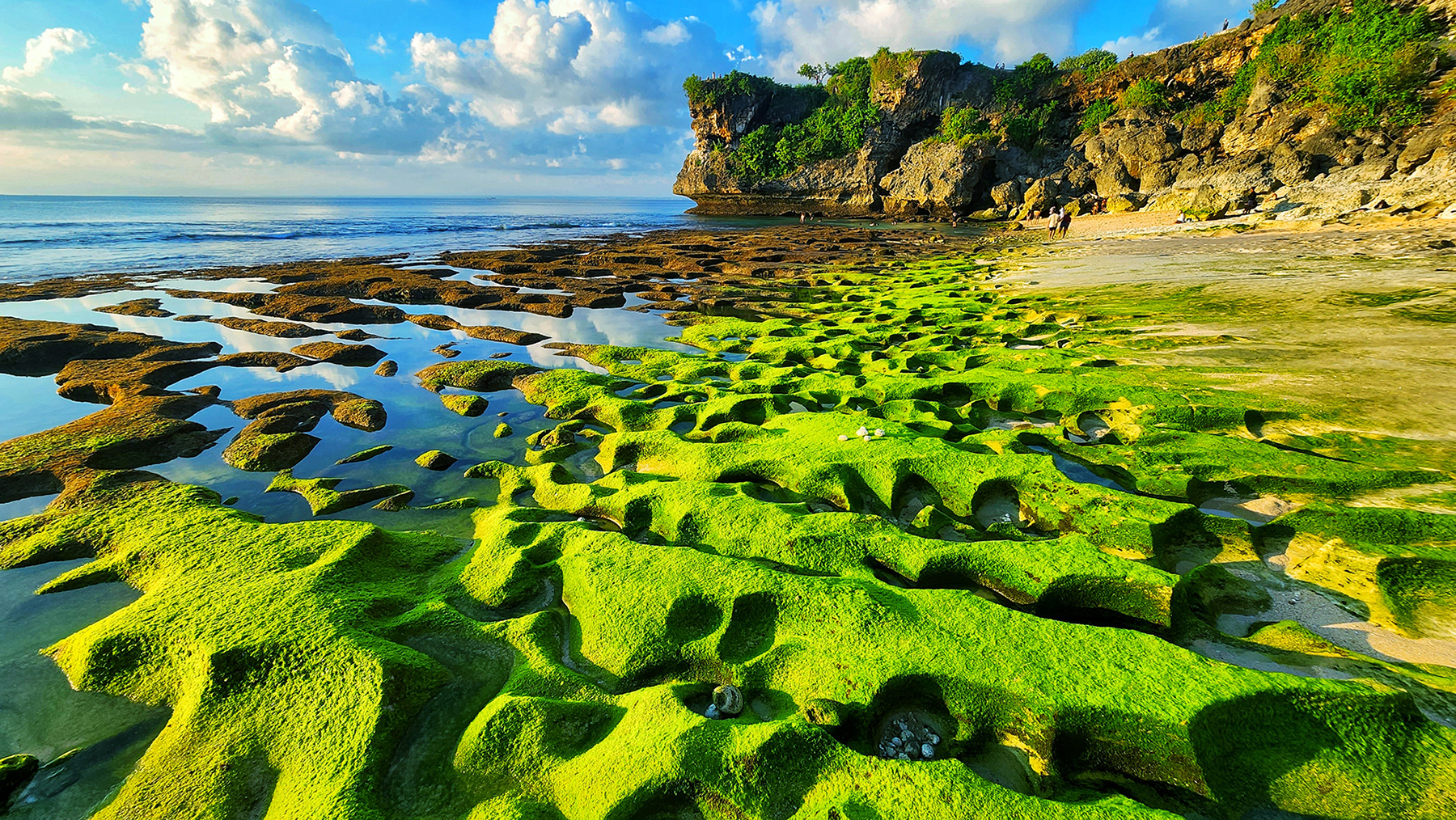 What Bali's beaches are great for is surfing. I don't know much about surfing, therefore, I am not sure how Bali compares to other surfing destinations, but they beaches such as Uluwatu are reported to be world-class. Unfortunately for swimmers, the very criteria that makes these beaches good for surfers – big waves, shallow reef, tidal variations – make them tricky for just splashing about in the water.
What about the other parts of the island? Well, my personal favourite seaside destination in Bali is Amed, a village in the very east of the island. There, you can not only swim, but snorkelling is excellent, too. The beach is made of black volcanic sand, as you are basically on the slope of Gunung Agung, Bali's largest volcano, which goes down deep rapidly but provides condition for some decent coral growth and abundant marine life. Amed and the nearby Tulamben are also Bali's premier scuba diving destinations. Besides corals and fishes, you also have a massive wreck of US Army cargo ship Liberty that's been lying just off the beach and a is a super fun diving spot. In fact, most of Amed's and Tulamben's dive spots are just offshore, requiring no boat to reach them thus making them among the cheapest in Southeast Asia.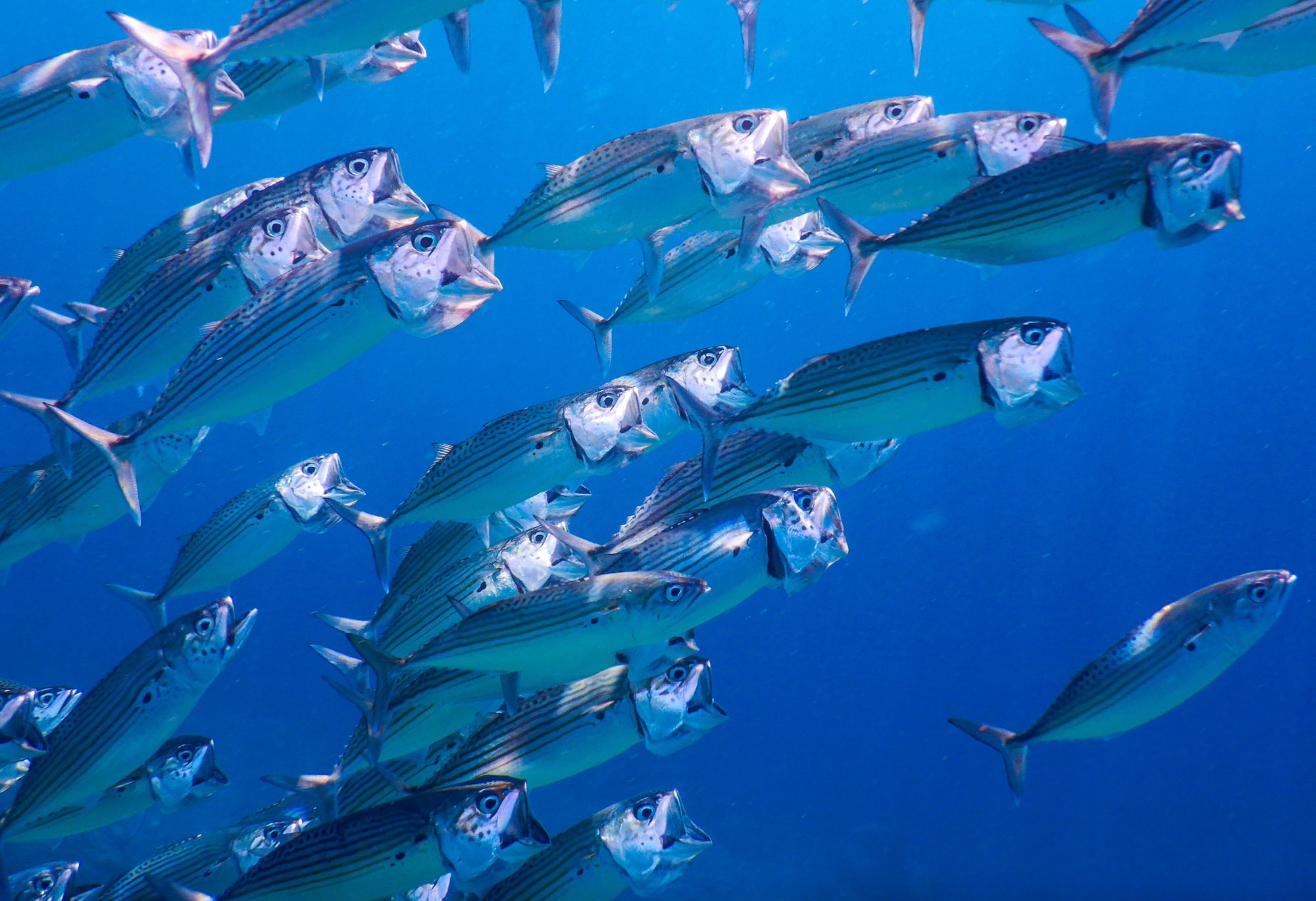 Besides Amed, there are a few good beaches for swimming and snorkelling in the northwest of Bali – namely, Lovina Beach and Pemuteran Beach. Both are worthy destination not only for holidays but as off-tourist bases for staying on Bali long-term. Most of other beaches on the island are either too rough for swimming or just aren't too appealing, either due to rubbish or murky water. So as you can see, Bali as a beach destination, unless you are a surfer, probably isn't worth the long trip here.
The Interior – The Heartland of Bali
Where Bali shines, however, is its magnificent interior. In Bali's mountainous heartland, its nature blends with its culture, producing scenic landscapes mixed with ancient temples. Take, for example, UNESCO-listed Jatiluwih rice terraces. Not only they look spectacular, they are a product of centuries-old communal cooperation and ingenious utilizing abundant water in the so-called "subak" system. There are dozens of other spectacular rice terraces in the island's interior, from Ceking to Pupuan, all relatively easy to see and admire.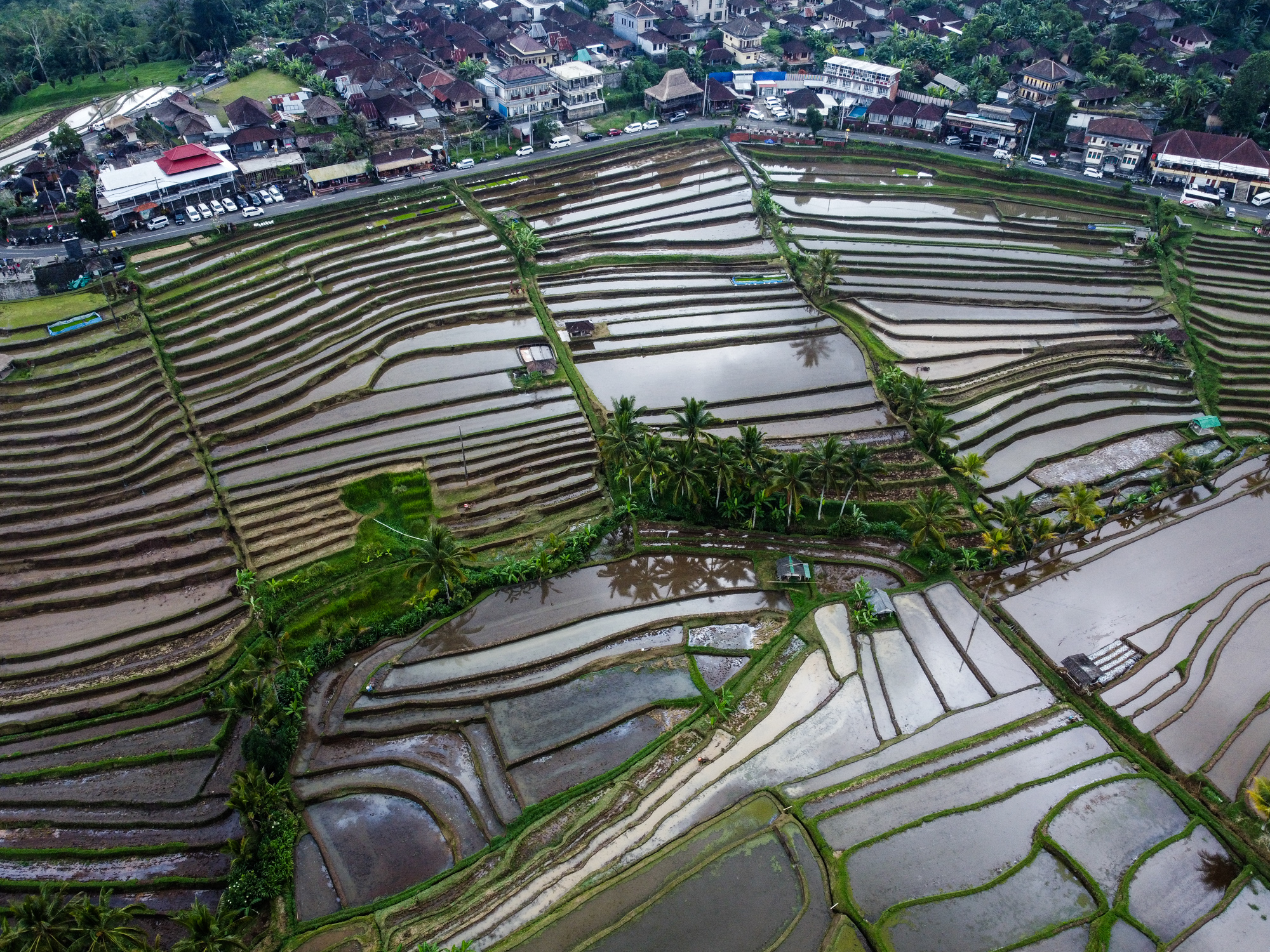 Bali's volcanic geology represents itself in 3 major sites: Mt. Agung, the island's tallest mountain; Batur caldera (aka Kintamani, although that's just the name of one of the villages there), and Bratan caldera with its three lakes.
While Agung is a challenging hike if you want to summit, and it's frequently closed to visitors due to its activity, Mt. Batur is perhaps the best way to appreciate the dramatic geologic history of Bali. It is a rare double caldera, i.e. a caldera within a larger, more ancient caldera, looking somewhat like an upside-down sombrero hat, with Mt. Batur's cone in the middle. The entire area is populated with several villages and there is a beautiful lake as well as hot springs. Needless to say, I highly recommend visiting Batur to anyone coming to Bali, even if you have to hire a driver or book a tour.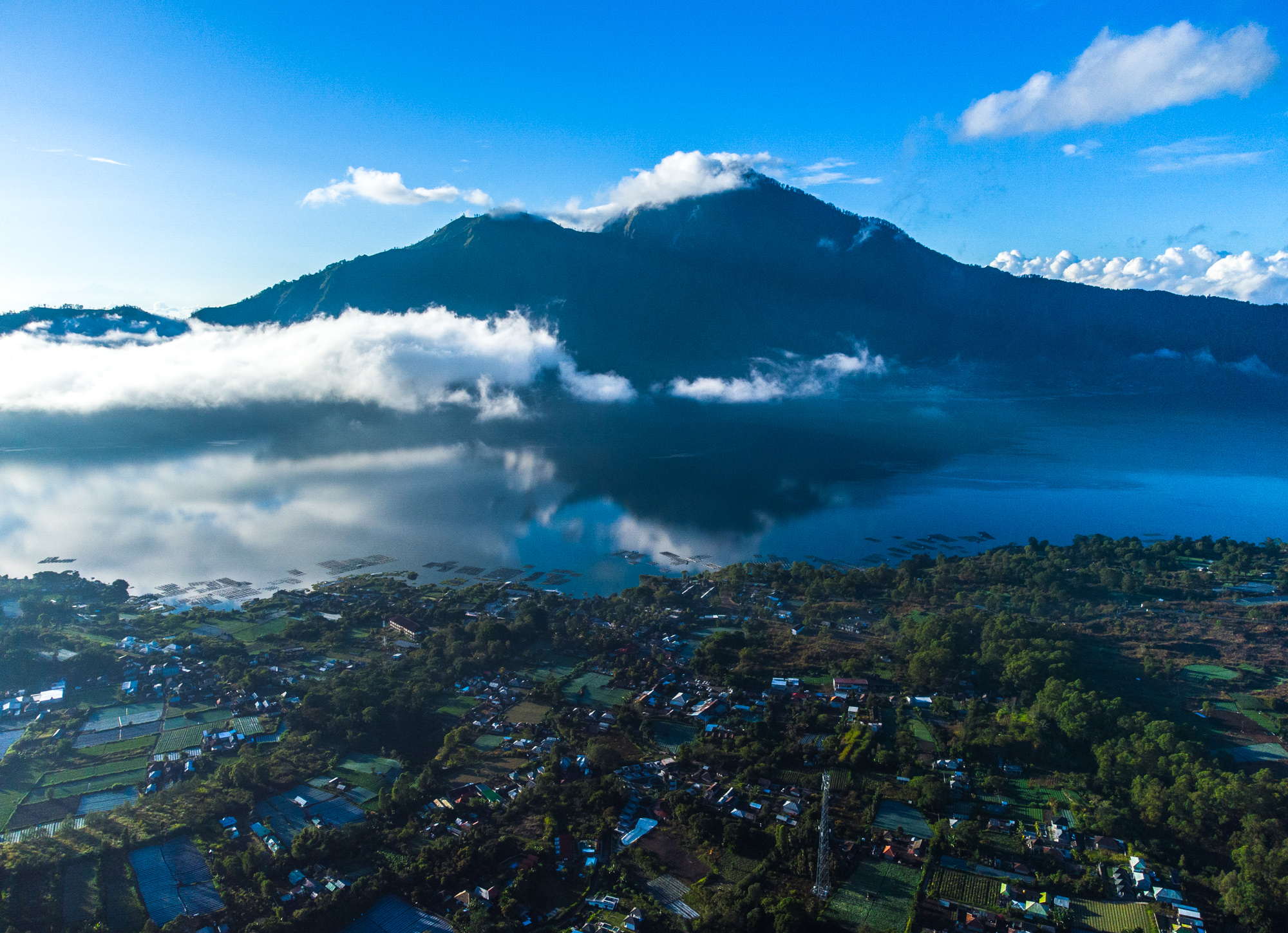 Bratan caldera is somewhat less interesting, although the high-elevation lake Tamblingan has a distinctly non—Bali feel as it's completely surrounded by old-growth forest of magnificent banyan trees. And it is close to Munduk, one of my favourite villages in Bali and a gateway to several spectacular waterfalls.
Bali's most important temples, such as Taman Ayun, Pura Besakih and Pura Luhur Batukaru are also located in the interior of the island. While some have become tourist traps these days (more about that below), others, such as UNESCO-recognized Taman Ayun, still provide a serene and dignified experience for visitors.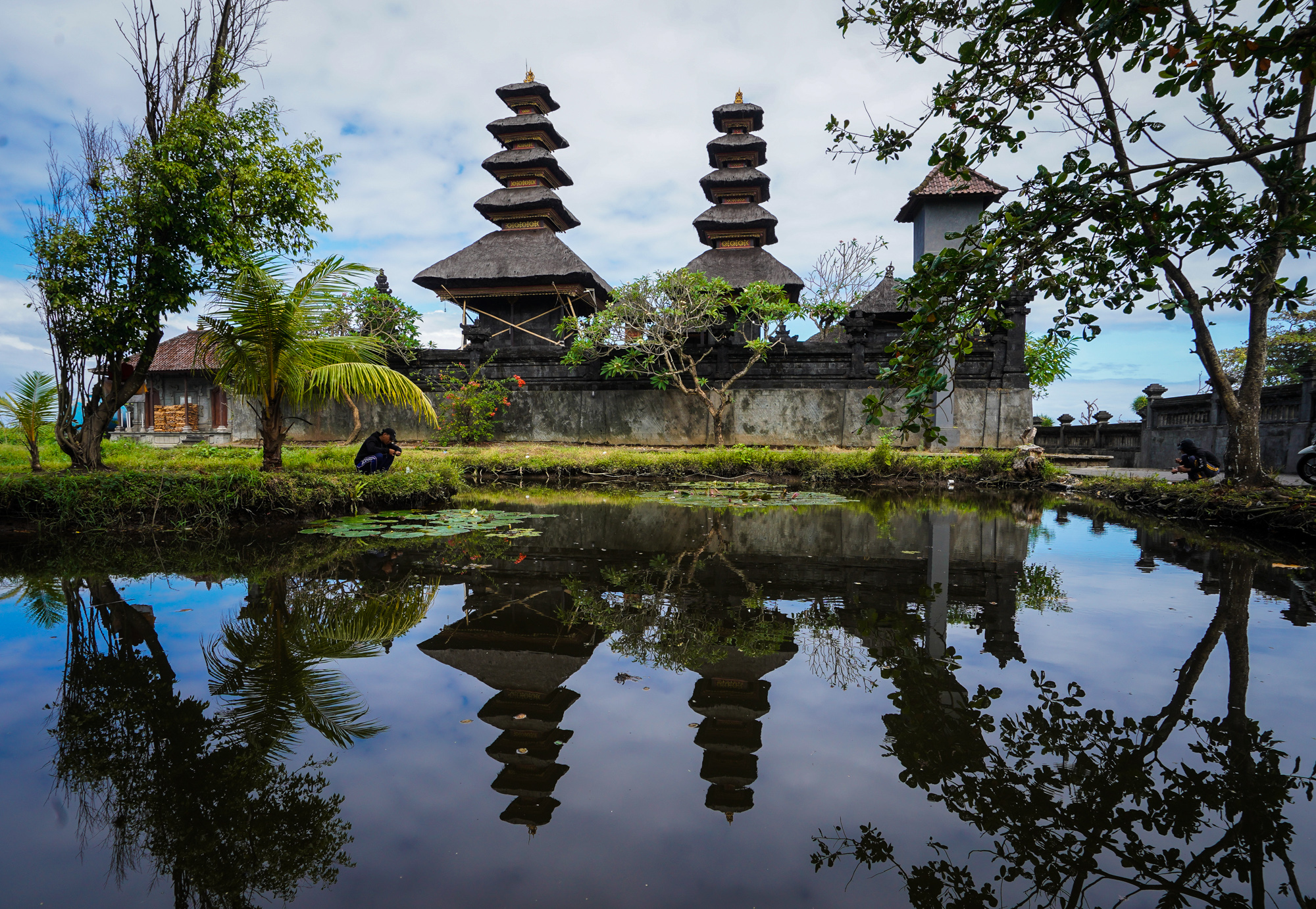 How to Avoid Bali Tourist Traps?
With Bali's popularity, it is inevitable that some places will become so-called tourist traps, offering less value than time and money required to visit them.
There are two types of tourist traps: places that have been artificially hyped-up but with very little actual merit, and legitimately interesting or beautiful sites that, due to excessive popularity, have become either too crowded, too expensive or both. Bali has plenty of traps of either type.
A great example of the first type of a tourist trap is the entire town of Kuta. It is particularly popular with the young Australian boozers, for whom a trip to Bali is their first trip abroad and their main reason to travel is to try surfing and drink cheap Bintang beer. The beach in Kuta is not pretty – it's grey, with lots of rubbish, little shade and hundreds of vendors bothering you every minute. Kuta has a distinctly sleazy side, catering, again, mostly to short-term holidaymakers. Its hotels are overpriced and in general, Kuta has zero Bali feel. So unless you are transiting overnight and need a room close to the airport, avoid Kuta like plague. The nearby Legian is hardly better, with the only exception is that Australian boozers there are slightly older.
I would be tempted to list one of Bali's most hyped-up areas – Changgu – as a tourist trap as well. Getting here is a quest due to a maze of narrow roads, the beach, again, is hardly beautiful, and there's a distinctly overpriced, upscale feel there that seems unjustified. But it is surrounded by pretty rice paddies, it offers an easier access to the island's interior than, say, Kuta, and to some, the abundance of "insta-worthy" cafés, trendy nightclubs and boutique hotels and spas are an advantage.
Tanah Lot temple just to the north of Canggu, however, is a definite tourist trap of the first kind. It's extremely popular as a sunset-watching spot, but since it gets very crowded AND you can pretty much watch the same sunset from anywhere else on the west coast of Bali, I'd highly recommend skipping it. If you do decide to go, do not pay the exorbitant fee – there is a free entrance from the north.
The same exact characteristic applies to Bali's other very popular water-side temples: Pura Uluwatu and Pura Ulun Danu Bratan. Both are totally overhyped and not worth the effort and entrance fee to get there. Remember, you are not actually allowed to enter any of these temples, so you are paying for the privilege of just walking around them. If you do decide to visit either one (or both), do not pay the entrance fee – there are free paths to visit either one if you look close enough on Google Maps.
Bali's most important temple, Pura Besakih, is a tourist trap of the second type. It's a wonderfully beautiful complex of temples, each more interesting than the other, but the local community, in their desire to benefit from their popularity, has built a wide road with a multi-storeyed parking garage and Disney-like ticket entrance and tourist busses to take you the one kilometer distance between the grand entrance and the actual temples. And don't forget about the pressure from the guides to take you around. To avoid all this hassle, navigate the roads to the free back entrance to the temples up on the hill, don your own sarong and wander around as you please, although of course, if you prefer a guided tour, that's your choice.
As much as I recommend Batur caldera (see above), the guide circus around it has actually become a deterrent for many independent travellers. Why? Because the climb up Mt. Batur is an easy 40-minute hike, and a walk around its crater is even easier, there seems to be a requirement to get guides to take you up there are rather unsettling prices. Most people just swallow and go with the guides, but again, with the help of Google Maps, you can locate a path at the end of a road to the south of Batur that is very close to the summit and which you can take by yourself if you arrive on your own motorbike.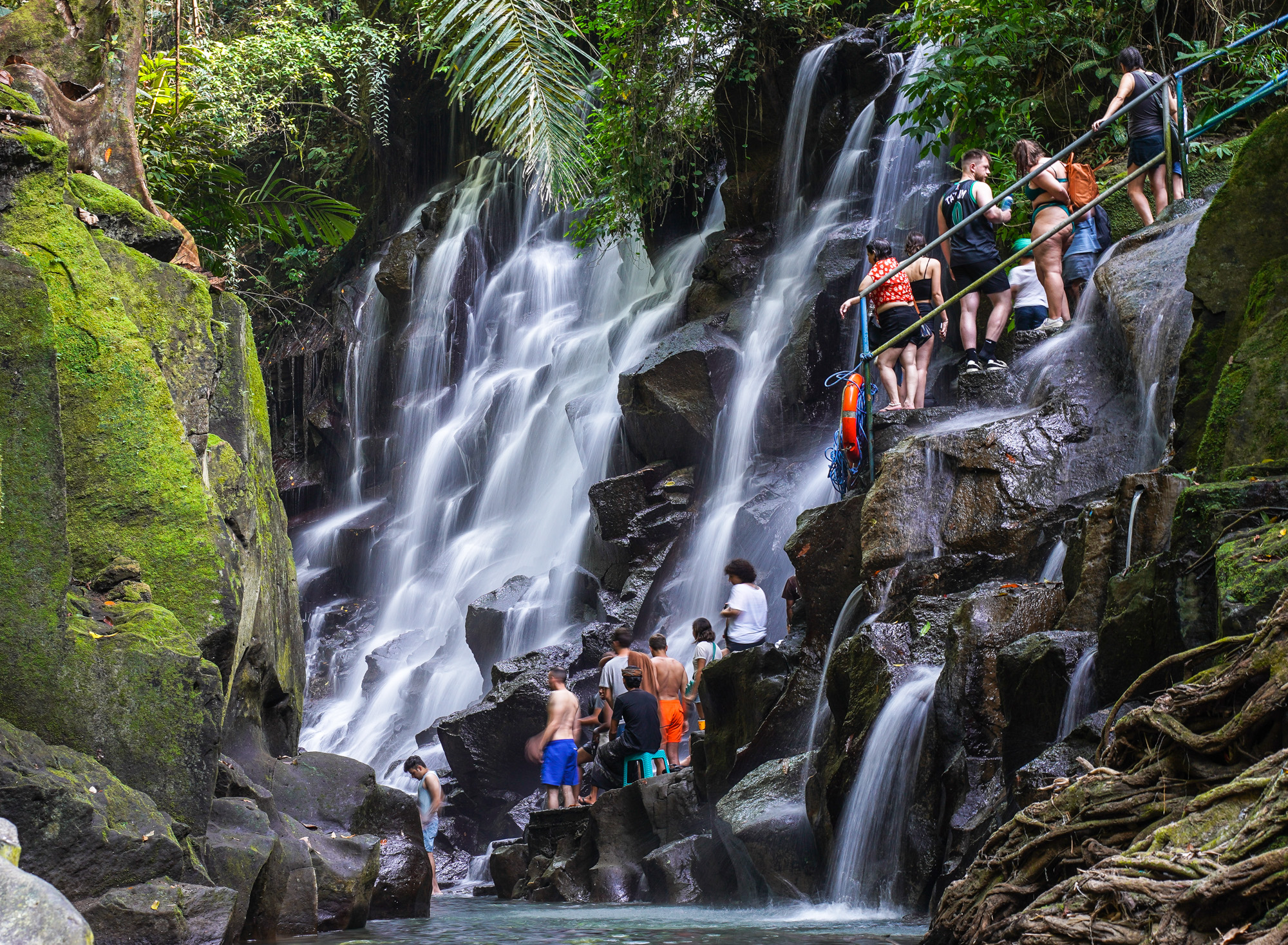 The main concentration of tourist traps of the second type in Bali is in Ubud. Monkey Forest, Ceking rice terraces, nearly every waterfalls in its vicinity – all those are among the most overhyped places in Bali, but more about Ubud below.
The one Instagram-famous sight in Bali that is the ultimate tourist trap of the worst possible kind is the so-called Gates of Heaven temple. Surely you've seen it: a perfectly beautiful reflection in the still water of the split gate, or candi, with a backdrop of a volcano, that is an instant Instagram bomb, with people posing in the middle.
This temple's actual name is Pura Luhur Lempuyang. It is indeed located on the slopes of Gunung Agung volcano and would be an interesting enough destination to visit. But… there is no water there. So where is the reflection coming from? Well, it's coming from the entrepreneurial local men positioning a small mirror under your phone's lens juuuust so that the picture looks like there is a body of water right under the candi, while another local is directing the young wannabe Instagram starlets to pose in the middle of the gate. Sounds lame? You bet. Yet it doesn't stop thousands of youngsters travelling for hours to the Lempyuang temple and then queuing for hours more to have that coveted Instagram picture taken. You have been warned!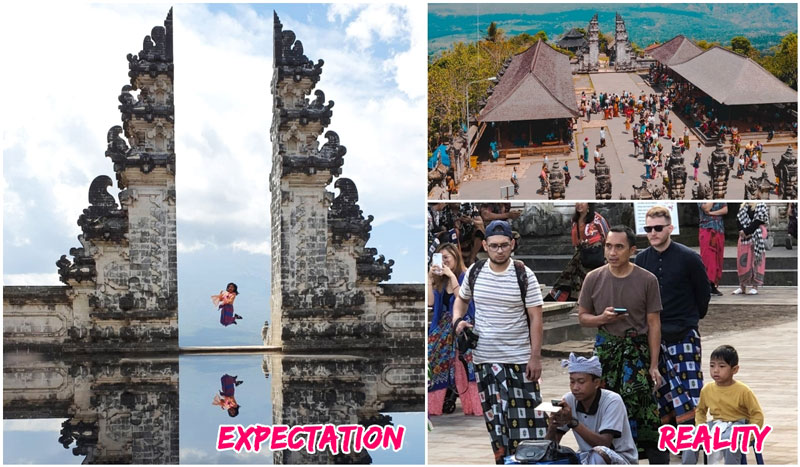 Should You Still Go to Ubud?
After all these warning about Bali's tourist traps, perhaps you'd wonder, should you still visit Ubud? After all, it is one of the most touristy places on the entire island and has a fair share of these traps. My answer is, yes.
Ubud is still a great way to get a taste of "real" Bali without going too far, especially if you're on a time budget. I'd still recommend a minimum of 3 days here, but some people come and stay for months. The thing about Ubud is that it's not a town per se, but rather a closely knit conglomerate of villages, mostly located along the long north-south roads that follow the topography of this part of Bali. There are some busy streets, and even a bit of nightlife, but you can avoid the bustle without going too far away – just book a guesthouse on a next north-south road or in one of the side alleys that can be dead quiet at night and you wouldn't know you're in a busy area at all. And some of Ubud's sights are actually in the walking distance from the centre, such as a few museums and some rice fields that are particularly pretty at sunset.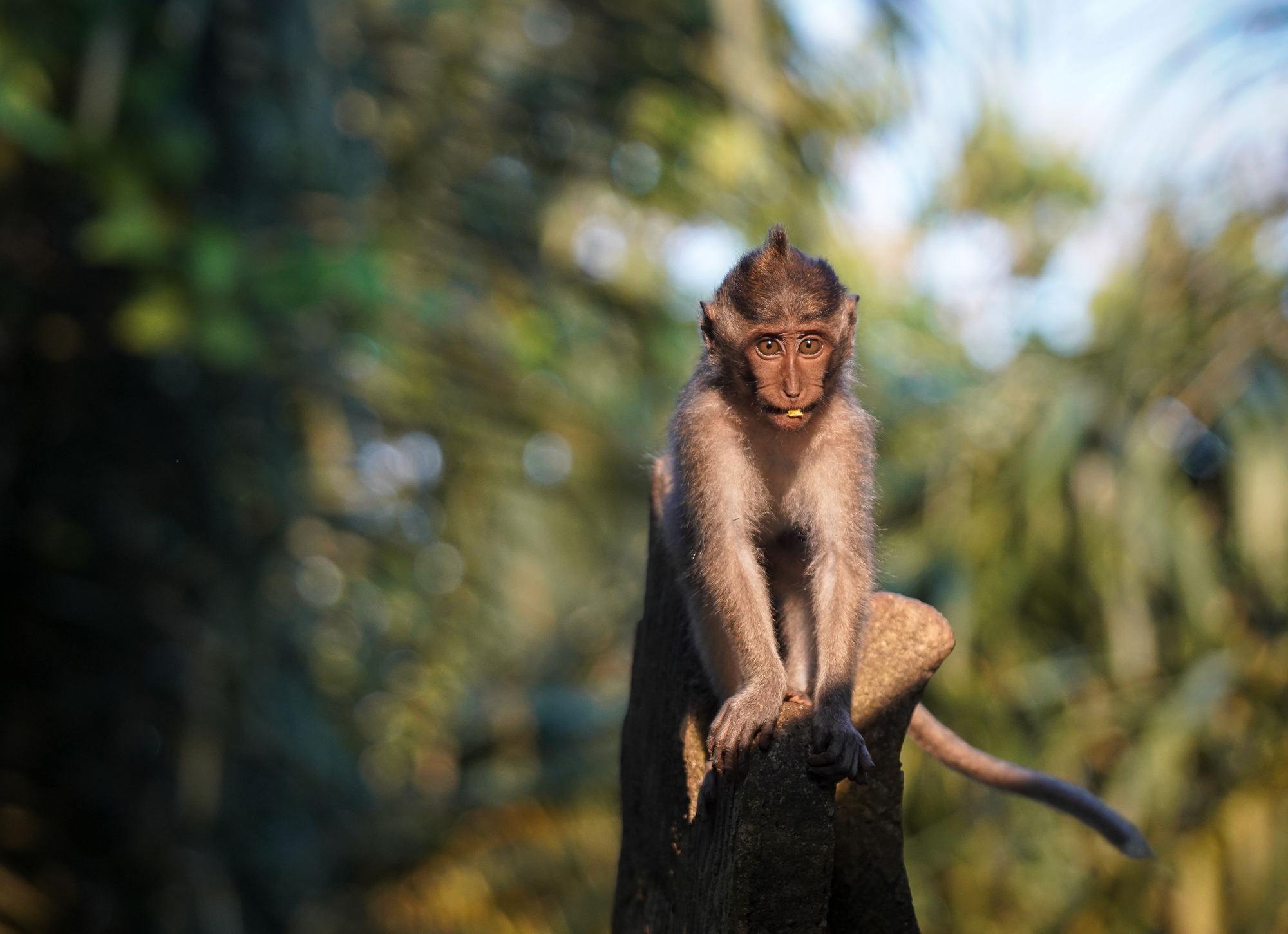 With the waterfalls, you'd need your own wheels to visit anything that doesn't have hundreds of tourists, such as Pengibul, Sumampan or Goa Rajah. Ubud drivers will happily take you to the waterfalls, but it will most likely be the ultra-popular and ultra-crowded ones such as Kanto Lampo and Tegenungan.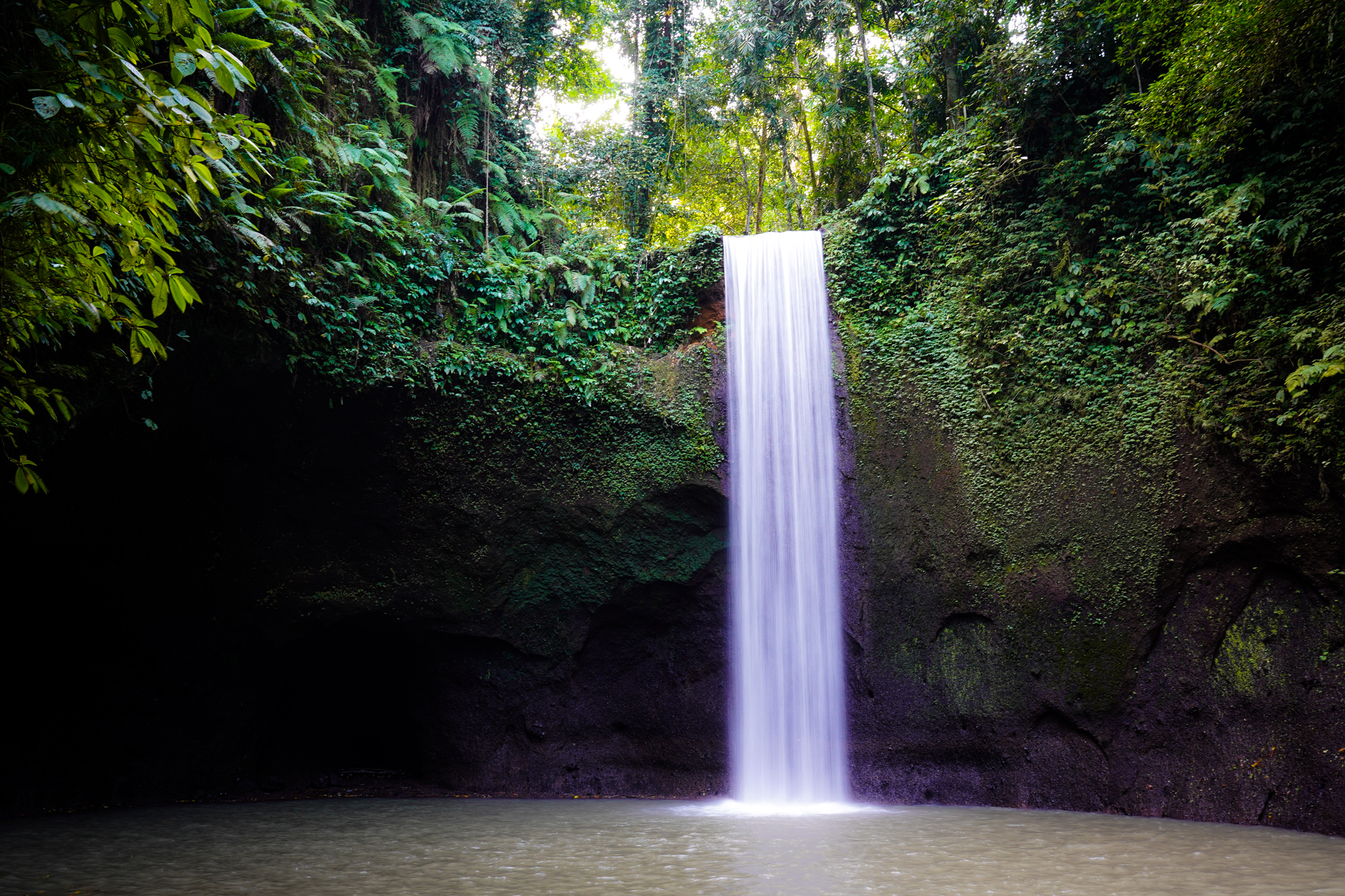 Ubud tends to attract the new age crowd – self-proclaimed alternative healers, astral openers, Tibetan bowl practitioners, raw food cooks, etc. Of course, yoga studios and retreats are abundant, and you can't swing a cat without hitting a vegan food joint. If any of that is up your alley, they Ubud will definitely scratch your itch.
What About the Vicinity of Bali?
Bali's great, but if you stay there long enough, you might want to take a break and visit some other nearby spots. After all, there is a huge amount of Indonesia outside Bali, and to be fair, Balinese landscape, as lush and pretty as it is, pales in comparison with some other natural attractions of this vast country. And the good news is – some of them are quite close to Bali!
For example, the unique volcanic crater of Mt. Ijen in the far east of Java can be easily visited from Bali on an overnight trip. If you have your own motorbike, it makes a perfect independent road trip as you do not need any guides to get to top of the trail, and gives you a chance to get acquainted with some local tribal cultures.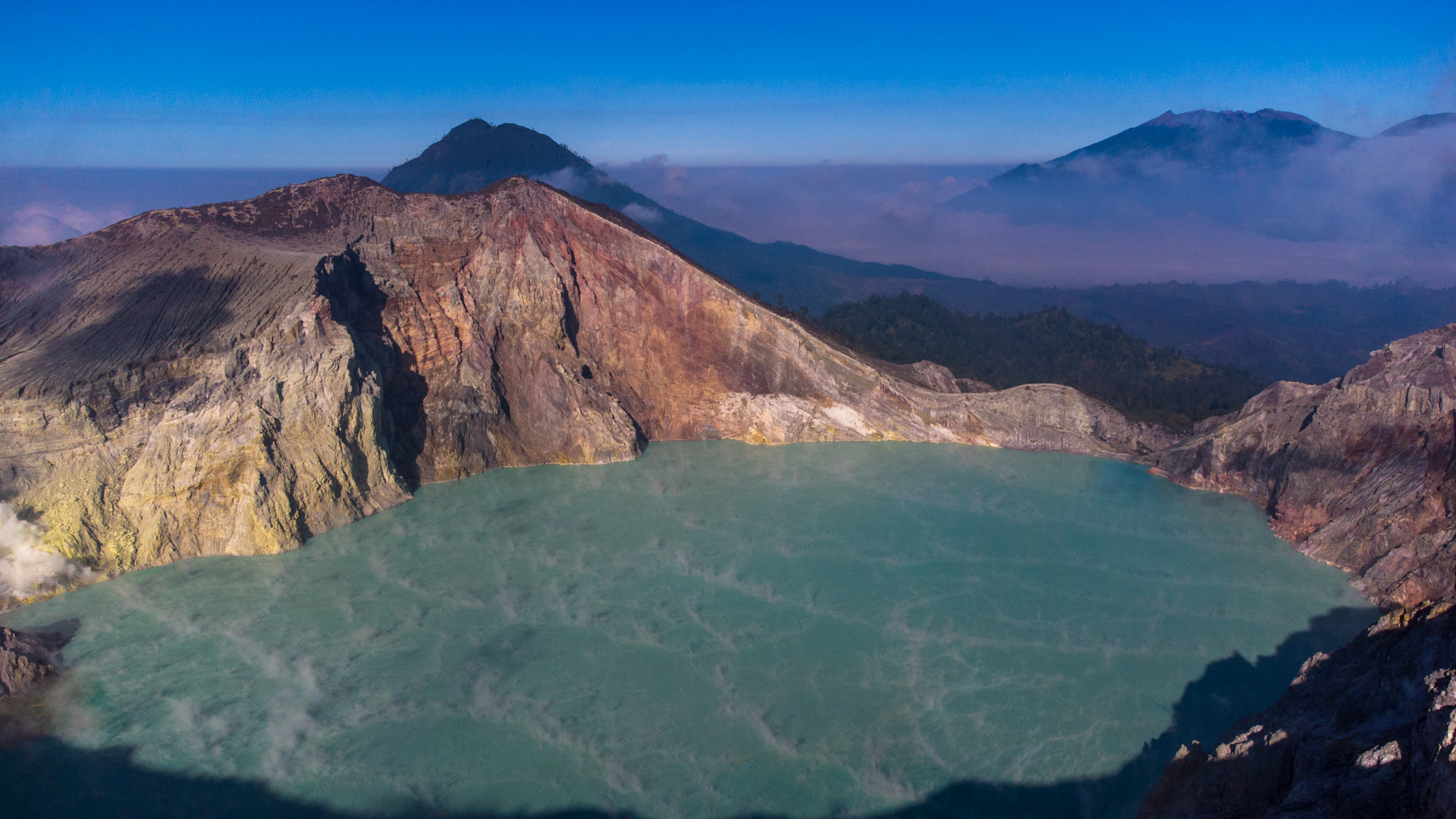 A little further into Java is the even more famous and more beautiful Bromo-Tengger-Semeru National Park, with its breathtaking view of the volcanic caldera at sunrise. In-between, there are some waterfalls that dwarf even the prettiest and tallest of Bali's own cascades, such as Tumpak Sewu. East of Bali is the island of Lombok that offers a distinctly different feel and experience from either Bali or Java and is a great destination in its own right.
Closer to Bali, there are two small yet distinctly different islands of Nusa Penida and Nusa Lembongan, both offering better scuba diving and more breathtaking beaches than Bali itself. In other words, your trip doesn't have to limit itself to Bali no matter how famous it might be.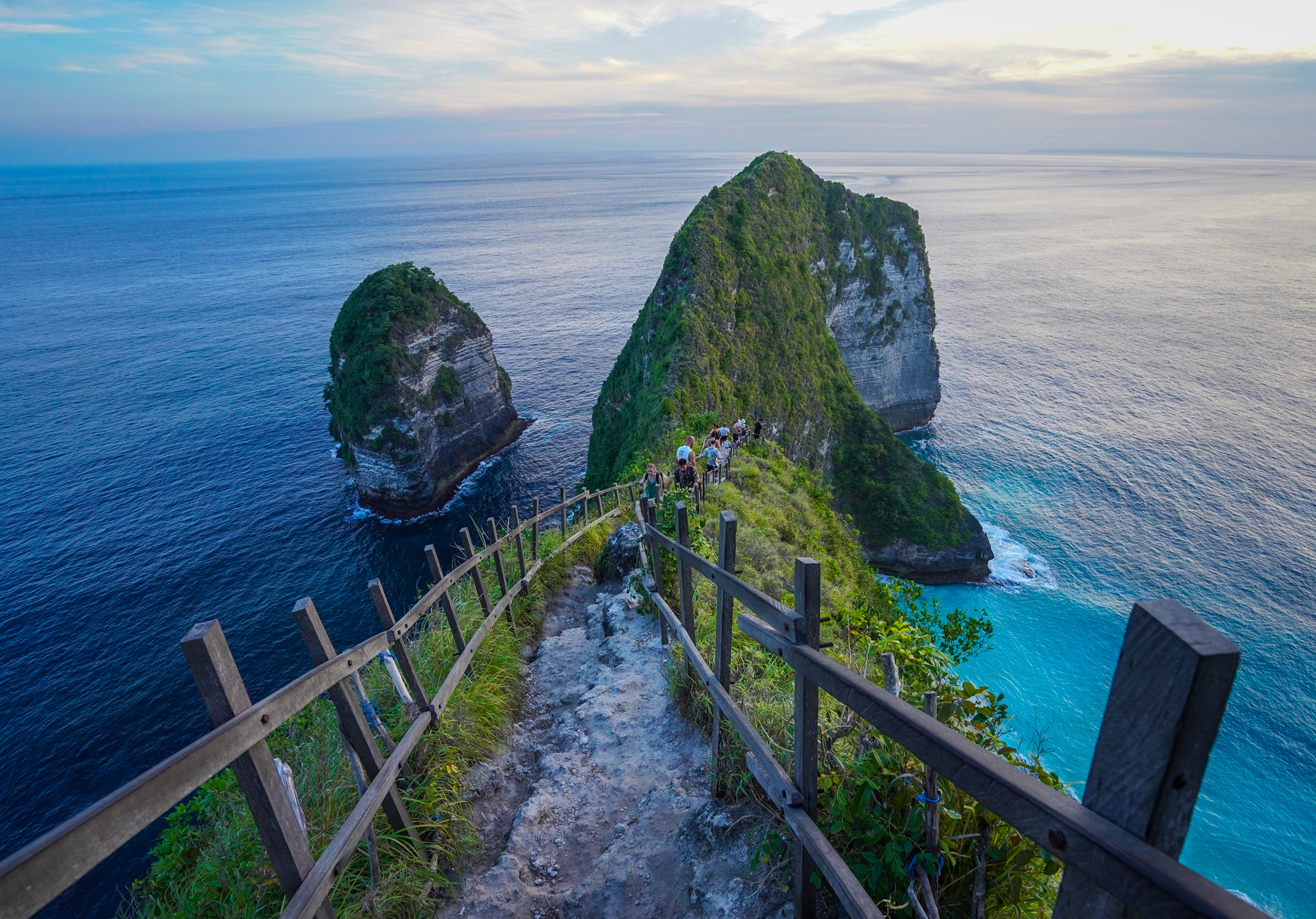 But it is Bali that takes the laurel as the jewel of Indonesian tourism, and for all the good reasons!