My first and only trip to Guatemala was back in 2007, yet it stays in my memory as one of the most interesting ones I've taken, even now. I remember I got some free time fairly unexpectedly and was wondering where to go. Guatemala wasn't on my radar initially, but my girlfriend at the time somehow managed to convince me that it was a cool destination, and off we went, for a 2.5 week journey to this rather non-conventional destination for both of us.
We arrived in Guatemala City international airport and immediately took the minibus to Antigua, the country's best-preserved colonial city and the main centre of tourism. We were well advised (and you'd be too) to skip the capital, as it doesn't have much in terms of visitor interest and is ridden with dangerous crime.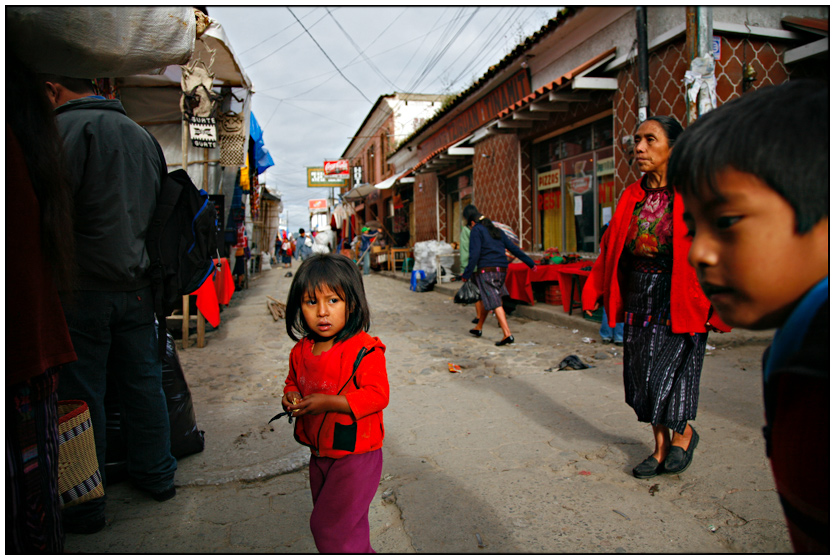 Antigua, on the other hand, proved to be a real marvel. Say what you want about the conquistadors, but their cruelty aside, they did build hell of a city, as they did in virtually every Latin American country. Well-preserved churches and other historical buildings are begging to be photographed to pieces, as well as local Maya folks dressed in indigenous clothing. Guatemala in general proved to be one of the most colourful and most genuinely preserved countries in all of the Americas. What's cool about it is that the modern descendants of the mighty Mayans are everywhere and still not only preserve their way of life but even their languages. Thus don't be surprised when your Spanish might not be understood by some of the locals.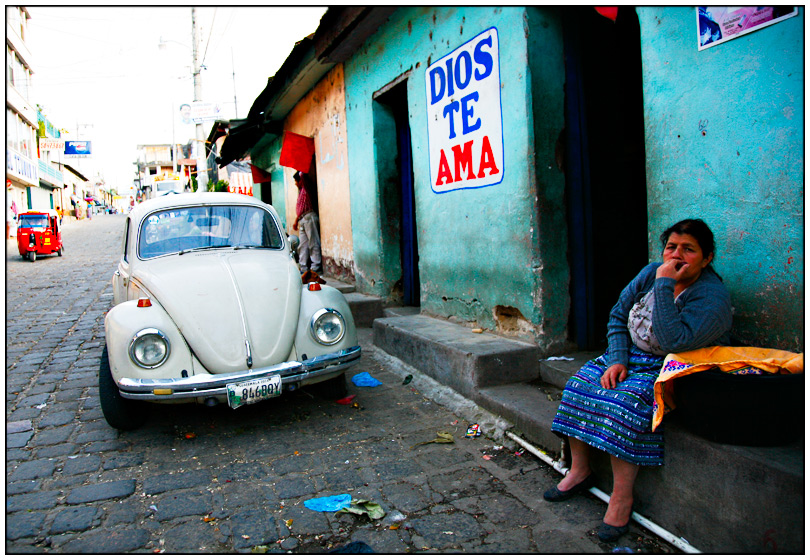 Antigua is a great place to spend 4-7 days just roaming the streets, sampling local food and taking pictures, but there are interesting sites nearby as well – most popular being Pacaya Volcano, where you can watch real lave oozing from vents after a fairly easy hike.
If you happen to be in Antigua (or Guatemala in general) around the end of October, consider visiting the village of Santiago Sacatepequez for the annual Mayan kite festival for the Day of the Dead. It gathers huge crowds for a display of numerous gigantic circular kites made by the villagers. Many kites are too large too heavy to fly (some in excess of 10m in diameter), but there are plenty that do soar, all affording a fascinating spectacle.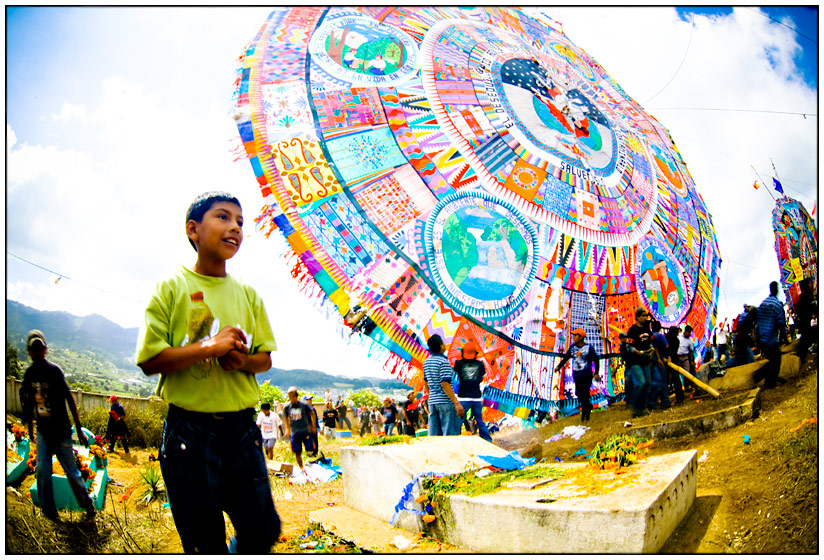 The next most famous and perhaps most naturally beautiful site in Guatemala is Lake Atitlan. Flanked by 3 prominent volcanoes, its shores are dotted by villages, most of which are interesting to visit. Some of the villages have become popular for various spiritual retreats, and indeed, the lake exudes serenity and tranquil vibes. Best villages for basing yourself while exploring the lake are San Marcos, San Pedro and Santiago Atitlan, but you could easily move from village to village on regular local ferries. Besides traversing the blue waters of the lake and taking a dip, you can also venture to climb one of the volcanoes, the most popular being Volcan San Pedro, where you will stroll through coffee plantations till you reach the top, where the views are, of course, spectacular.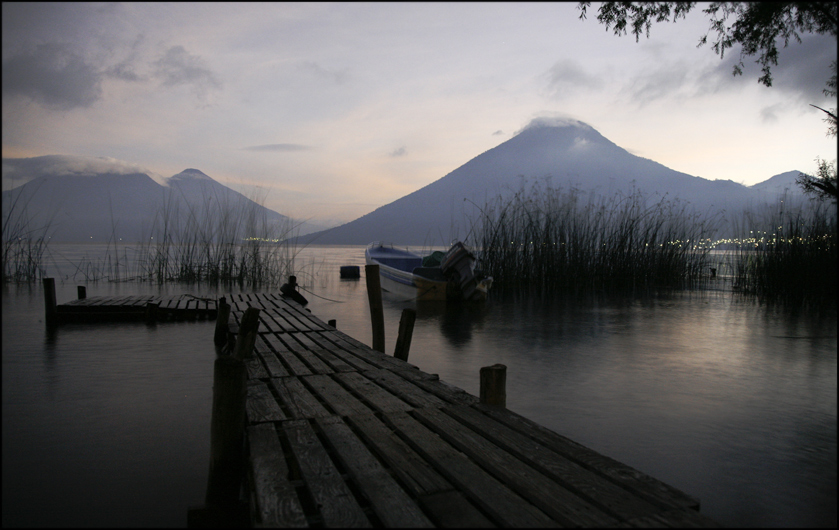 The main town on the shores of Atitlan is Panahachel, which is also gateway to the town of Solola, famous for its colourful local market. It also makes for a budget place to stay, albeit slightly hectic compared to the village accommodations.
If markets are your thing, and they should be if you are a photographer, then you cannot miss Chichicastgenango, which hosts the busiest and largest market in the country on Thursdays and Sundays. It pays to book accommodation in Chichi (as it is locally known) for the night and spend a few hours late in the evening and/or early in the morning wandering the stalls and watching locals preparing for the busy day at the market. Tortillas are being made, newspapers are being delivered (well, at least they were in '07), cocks are crowing, and the crowds are gathering for buying and selling. If you are with a travel partner, be sure you stick together as it is very easy to get lost in this huge expanse of people.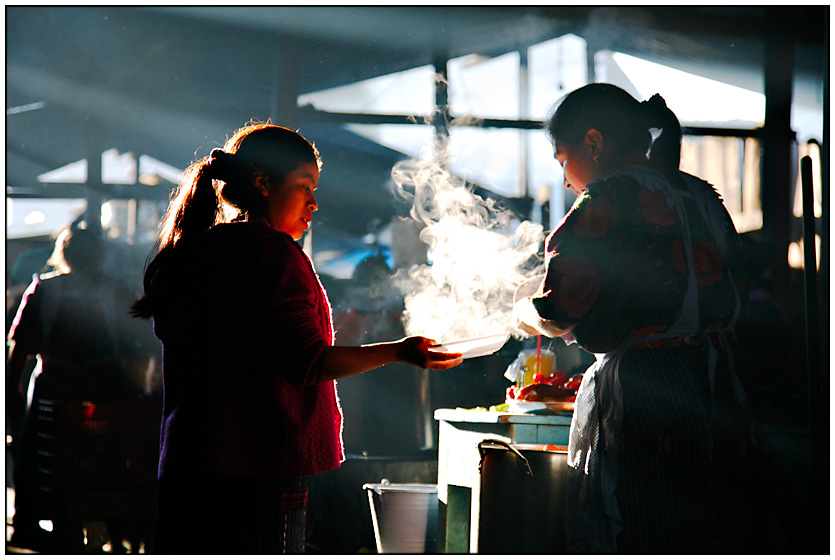 Other interesting villages of Guatemala include Nebaj, high in the mountains, where men wear colourful clothes as much as women; Todos Santos Cuchumatan with another interesting Day of the Dead tradition – horse races; and Livingston, the Caribbean community of Garifuna, the Afro-Guatemalans where English is spoken more widely than Spanish.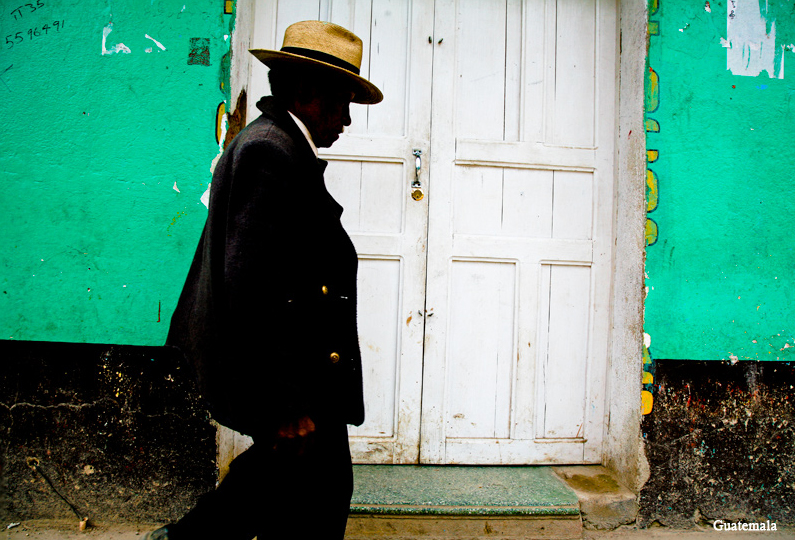 Of the interesting natural sites of Guatemala, I can recommend Semuc Champey – a complex of tiered natural limestone pools that are pleasant for taking a soak, and a cave, which can be visited with a tour, involving a swim in the underground river with a candle in hand, and an optional jump from a 15 meter bridge.
If soaking in hot springs is your thing, I recommend spending the night in Fuentes Georginas, near the town of Xela (Quetzaltenango). When you stay in a cabin there, you have an all-night access to a gorgeous natural grotto with natural hot spring. But be aware of your belongings, and better yet, bring your own lock, because when we were there, one of the men working at the pools was busy chatting with us in English while someone was busy stealing our point-and-shoot camera, as we discovered the next morning. Naturally, nobody knew anything about it. Then again, this was back in 2007, so hopefully, things have changed since then.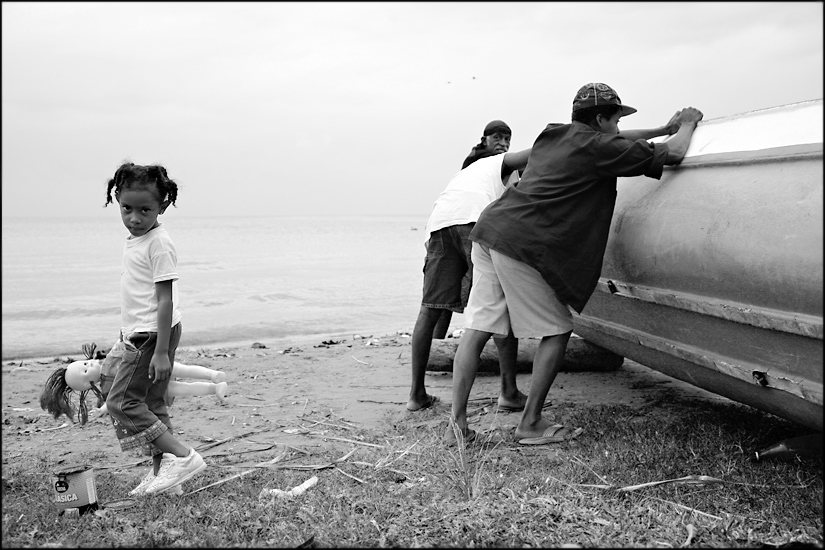 OF course, the crown jewel of Guatemalan tourism is Tikal, perhaps the most regal of all Mayan ruins. Getting there is a bit of a schlep, and of course, the place is teaming with tourism, especially since an airport was open in the nearby Flores. But it is a must when you visit Guatemala and want to learn about the Mayan culture. We allowed ourselves 2 days to spend here, one for Tikal proper, and one to explore the pleasant Flores, the town at the large lake Peten Itza nearby. And if you have the urge to delve deeper into the Mayan culture and have at least 5 days to spare, you can undertake a challenging hike to El Mirador, one of the last uncovered Mayan cities that is slowly being revealed by the archeologists. We didn't have time to get there, but as far as I know, it can be visited with a guide from either Flores or the village of Carmelita that is basically the last accessible point of the road before the vast jungle.
All in all, Guatemala is a highly rewarding destination that is a photographer's paradise.