In part 1 of this destination guide, I wrote about the Northeast Indian states of Sikkim, Meghalaya, the region of Darjeeling and the general logistics and reasons for visiting of the Northeast. This post describes the remaining states of his fascinating part of India.
Assam
By far the biggest state of the Northeast by area and population is Assam. Tea lovers will know it as one of the major tea-growing areas of the world, but don't expect the cozy tea-tasting rooms of Darjeeling here. This is the world's largest tea-growing area that operates on the industrial scale, and you are more likely to taste Assam tea in your bags of Lipton than in specialty boutiques.
Brahmaputra river is the lifeblood of the state. In all my travels I don't think I have seen a river wider than this, although granted, I have yet to visit the Amazon. But it is a very common occurrence to simply not being able to see the opposite bank of Brahmaputra which may be 10 or more kilometers away.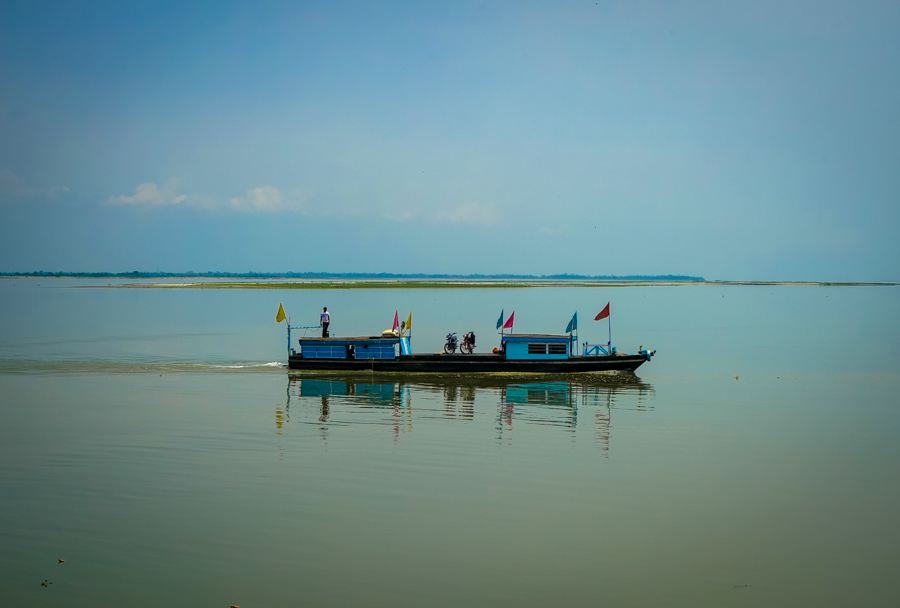 The river also forms my favourite destination in Assam – Majuli Island. A huge riparian isle, it has not only interesting tribal people but also a series of Vaishnavite monasteries, or satras, all of which you can visit and even sleep in for pennies per night. Majuli is completely flat, somewhat reminiscent of the Netherlands, and easily explored by bike.
Assam is famous for its two national parks, Kaziranga and Manas. While they are famed as reserves for rare animals such as tigers and Indian rhinos, I have a hard time recommending either place because you are far from guaranteed to see the beasts upo close if you come on a jeep. The only way to come somewhat close to the rhinos is on an elephant safari, which has been determined to be elephant abuse. It is also seasonal. And don't forget that the entrance fee for foreigners is much, much higher than for the Indian nationals, so if you include the elephant safari and especially if you are on your own or a couple, you are talking close to $100 for the pleasure of possibly seeing rhinos at a distance. I believe that is exorbitant. Decide for yourself whether this is important for you.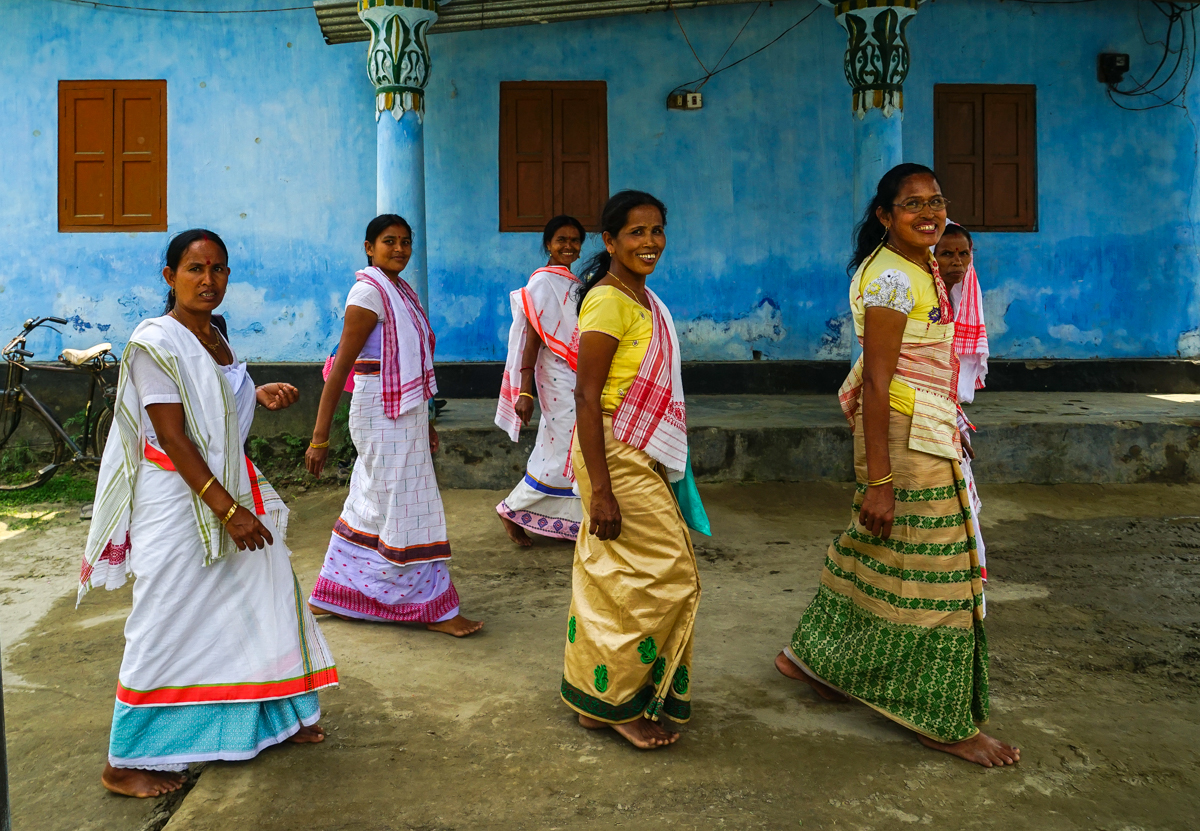 Nagaland
Nagaland was one of the main reasons I visited the Northeast. I had a friend from Nagaland whom I met in Singapore, and she spoke so much and so dearly of her homeland that I decided to visit and see it for myself. And a more curious place I still can hardly imagine, at least in India.
A former abode of fearsome headhunters, the 16 Naga tribes are now devoutly Christian. Churches, predominantly Protestant but also some Catholic, can be seen everywhere in the state, as well as traditional customs and clothing, which makes for a curious mix. This diversity culminates during the annual Hornbill festival, held in the first week of December, where all of the tribes congregate in the capital of Kohima for traditional celebrations.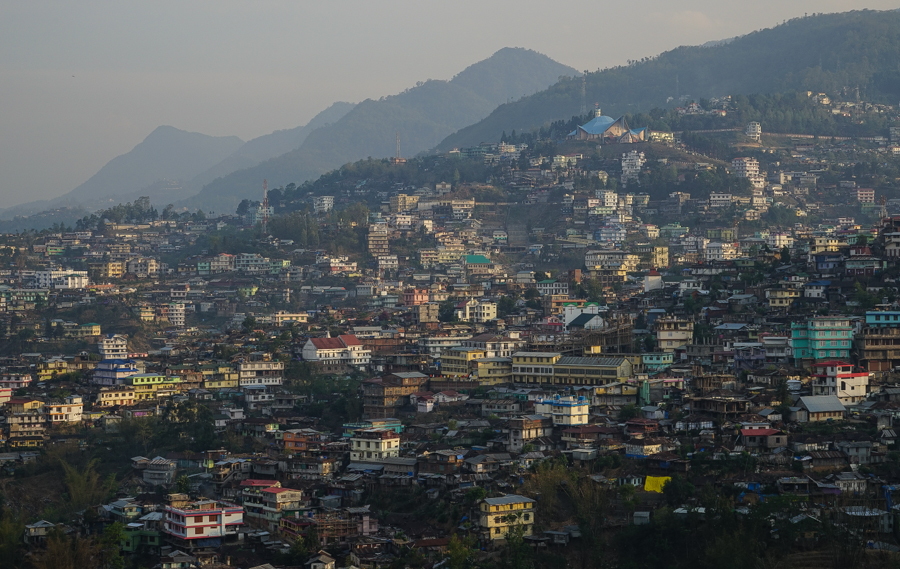 Kohima, a very hilly town, is not unpleasant on its own, although it isn't exactly full of sights other than the well-known WWII cemetery. The best thing to do is try and meet some locals, as that's the best way not only to learn about the culture of Nagaland but get help with logistics. Tourism infrastructure is in its infancy here, although the potential is quite big. The Dzukou valley not far from Kohima is a good day trek if you start early, and there are villages around Mokokchung, another major town of the states, that are worth a visit if you go with a local.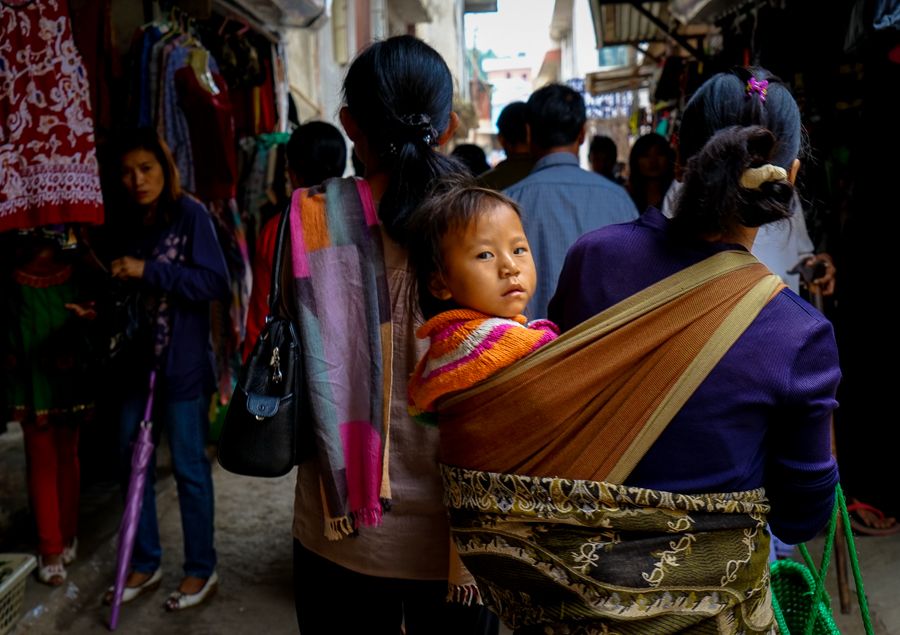 If Meghalaya's or Sikkim's nightlife is tame to say the least, in Nagaland it is plain non-existent. Literally everything starts closing after 6 pm, and although you can buy beer undercover, it officially a dry state.
Tripura
Along with Assam, Tripura is probably the least "tribal" state of the Northeast, being ethincally heavily Bengali. That is not to say there are no tribes; there are, and quite a few, and you will even see some different-looking people in Agartala, the capital, but overall, this state looks and feels more like the rest of India.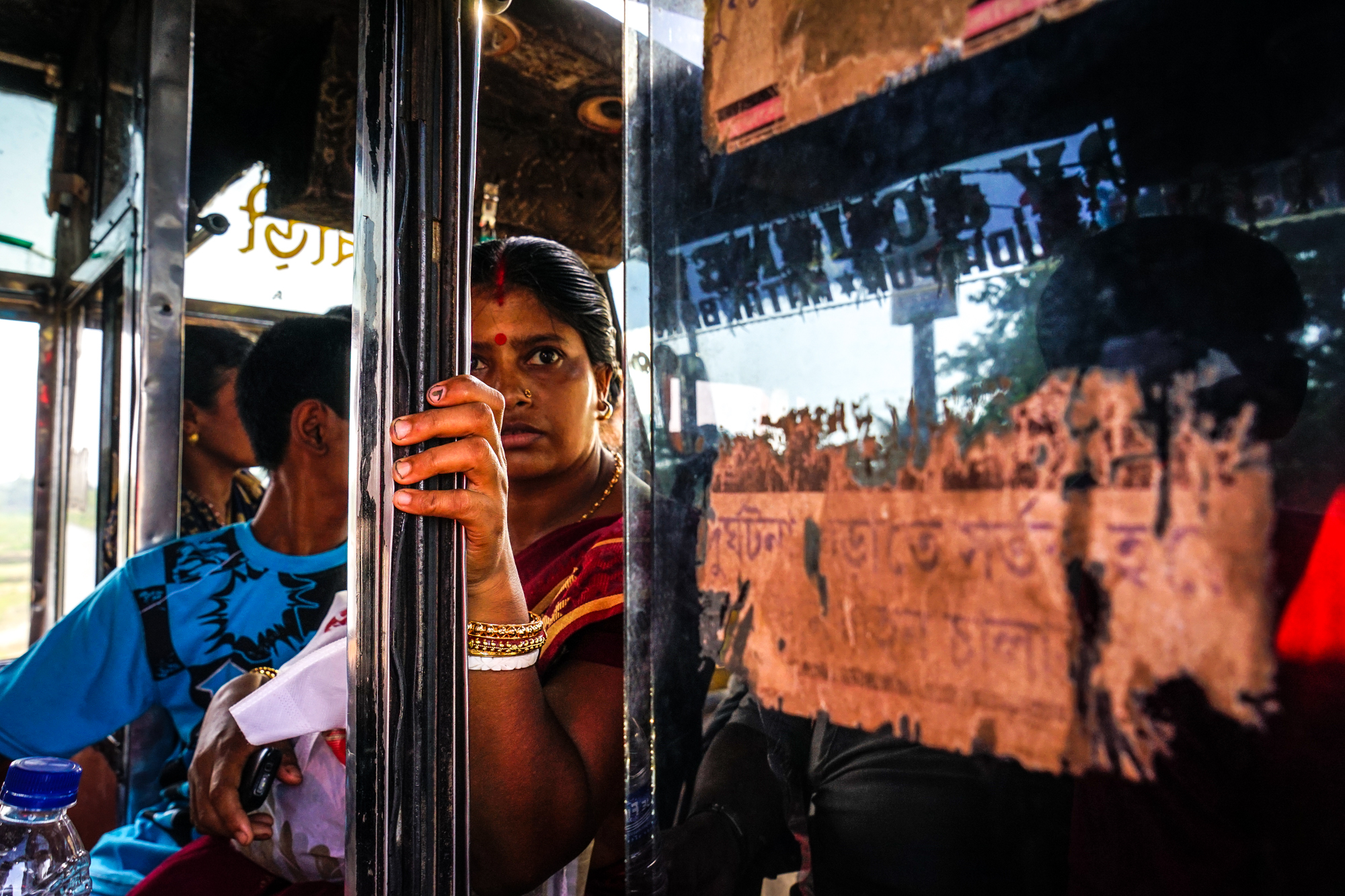 There is one very interesting site here, which I have written about previously. It's called Unakoti, and is absolutely mind-boggling. Imagine a cliff-sized carved faces of Shiva dating back a thousand years ago, looking almost alien-like. Well, now imagine that it is almost completely unkown not only by your fellow backpackers but even by most Indian tourists. Yet it is easily reached from the town of Kailasahar, which is in turn, reached by train from Agartala.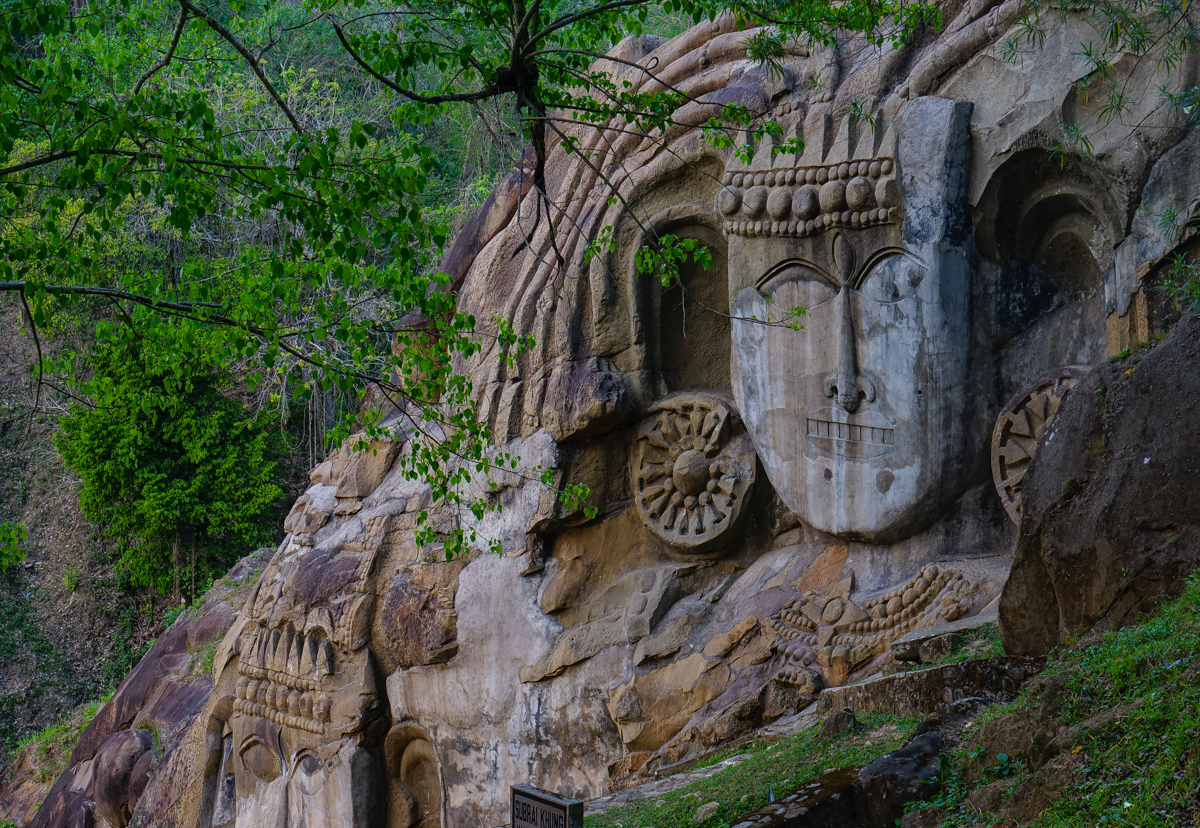 If you happen to be in the Northeast, it is a must-see destination.
Mizoram
I have not visited Mizoram for logistical reasons, but it appears to be somewhat similar to Nagaland. Its inhabitants have much more in common with nearby Myanmar than the rest of India, except for religion – it is almost completely Protestant Christian, which also results in it being an alcohol-free state (at least on paper). Curiosly, there are several hundreds practitioners of Judaism in Mizoram, and it could be an interesting theme for a journalist or a photographer to explore.
Mizo, a conglomeration of the closely-related tribes, is the dominant ethnicity of the state. The state capital, Aizawl, is a spread-out hill station, much like Kohima in Nagaland or Shillong in Meghalaya.
It must feel like the a true frontier of India, although it also seems to be fairly well-developed. I'd be curious to do some hill trekking here, with visits to local villages and will definitely put it on my list for the next visit to the region. Until now, my only interaction with Mizo people was a rather unsettling one in a slow train in Assam, involving copuous amounts of local moonshine and an extremely spicy chicken foot.
Manipur
As Manipur does seem to harbour more anti-government sentiments than the neigbouring states, it was not advisable to visit when I was in the region. Also, as the main artery between India and Myanmar passes through the state, there is a lot of police and military presence everywhere. At the time of writing, foreign tourists are free to enter Manipur but it is best to check the current situation before visiting.
Manipur, like Mizoram, has a dominant tribe, the Meitei, although there are lots of others, and Hinduism, not Christianity, is its main religion. Imphal, the capital, is also known for another WWII cemetery and the world's only women's market – as in, run and operated fully by women. In general, the Northeast is one region of India where women enjoy broad rights and freedoms their counterparts on the "mainland" often do not have. Many of India's female Olympic athletes hail from these states, Manipur being one of them. That also means that women should feel a lot safer travelling solo in the Northeast than elsewhere in India.
The scenery in Manipur is supposed to be similar to both Nagaland and Mizoram, so if you visit either one of those, you could probably skip Manipur. There is one curious national park there, though – Keibul Lamjao, the abode of the rare Eld's deer. This park also has a distinction of being virtually floating on the lake Loktak. If it sounds weird, it totally is, but apparenty, it's true.
Arunachal Pradesh
The true last frontier state of India is also one of the most challenging ones to visit, as not only you need a special permit for it, but it lacks roads and tourist infrastructure once you hit higher altitudes. I have not visited it, but I am quite fascinated by its lack of development compared to other states in the region. It is not by accident that it is called "South Tibet" by the Chinese; its culture is decidedly Tibetan, so it might be a good alternative to its Chinese-controlled namesake.
The logistical challenges mean that most people that do visit, do so on packaged tours. That is not quite my preferred way, but might be worth it nonetheless, particularly as a cheaper and less touristy alternative to Bhutan. Arunachal is a weirdly-shaped state, and you have several access points. If travelling on your own, best thing to do is get the permit and reach the town of Tawang, which has the second largest Buddhist monastery in the world after Potala in Lhasa, and plan treks and other side trips from there. There, you are basically across the border from Bhutan.
Another possible entry point is in the east of the state, with the purpose of visiting Napdapha National Park, which is a true hot spot for biodiversity and has almost no foreign visitors despite being the 4th largest national park in India.
So there you have it – if you happen to be in India and want to see something completely different, do consider the Northeast. Challenging at times it might be, but you will feel like a true explorer!