Ask any Singaporean about their home country, and the most common answer would be "it's boring". I take that with a big grain of salt – the Singaporeans are a practical, skeptical and self-deprecating bunch for the most part, and they aren't going to toot their own horn much. Besides, they are usually so busy working long hours, they simply don't consider their city as a fun destination.
As someone who was lucky enough to spend almost 2 years living in Singapore, I can attest that it's anything but boring, and no, I am not talking about its central and convenient location for getting away, although it is a big plus when you live there.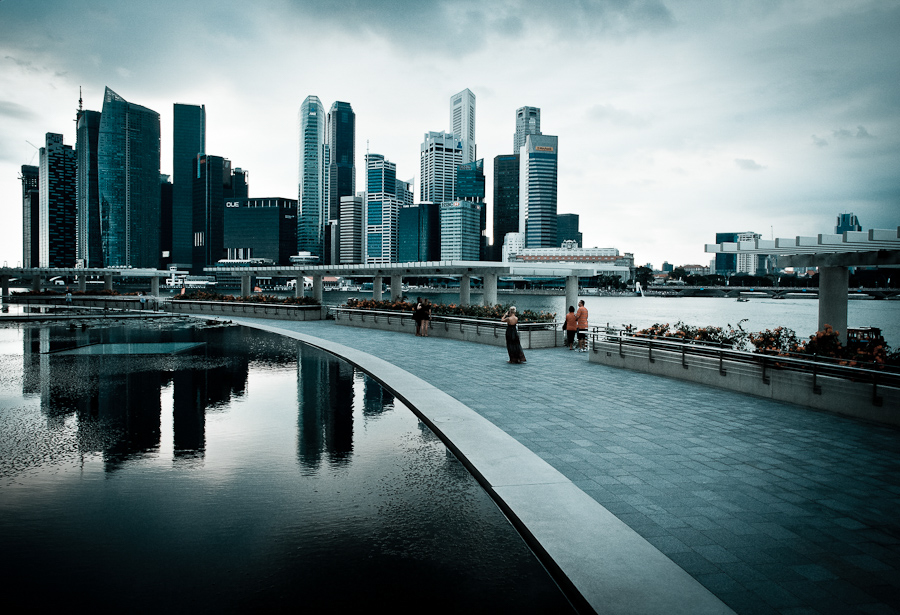 Singapore is the main centre of Western civilization in South East Asia. It comes at a price – the city is expensive, although you can enjoy it on a budget if you know what you are doing and where you are going. It is not a place for extreme backpackers whatsoever, and even young travellers with a bit of cash to spend might find it too pricey, even when staying at hostels. But given how many flights come and go from Singapore, you are likely to end up here one way or another. So you might as well hang around for a few days, check out this strange little oasis of development in the still-developing region. And Singapore is a great destination for newbie travelers who are not yet brave to venture into more challenging countries: it is safe, it is clean, it is English-speaking and it is well-organized.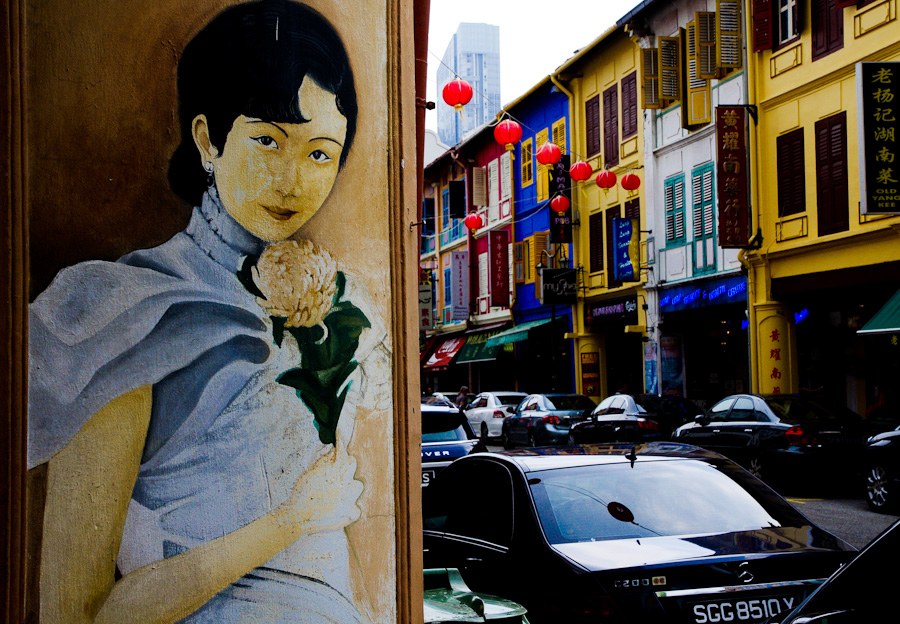 To "do" Singapore on a budget, you would have to find a cheap accommodation first. Scour the Internet for couch-surfing or AirBnB options, as most legit hotels are either too expensive or are, well, legit only in the by-the-hour sense of the word. Yes, there are hotels in Singapore used primarily for prostitution as it is fully legal in this seemingly conservative country. Areas such as Little India and Bugis do have hotels on the lower budget spectrum, as well as the authentic sense of South and South-East Asian right in the middle of the city.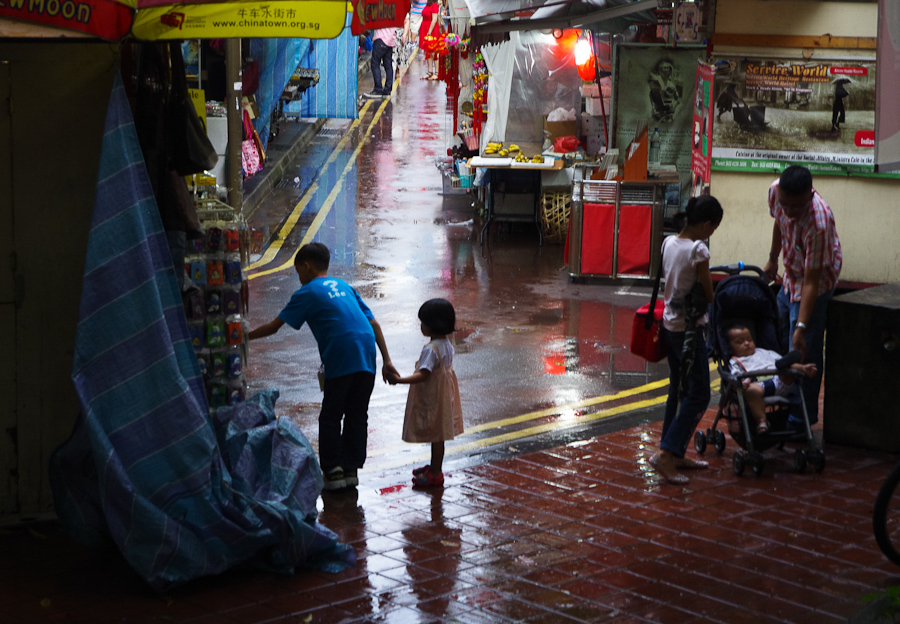 One thing that shouldn't break your budget is food. There's no need to splash for fancy restaurants, even though those are abundant. Look for food courts and hawker centers (outdoor street food areas) to sample all sorts of Chinese, Malay, Peranakan, Indian, Indonesian or Philippine foods cheaply. The famous Lau Pa Sat hawker centre in the Central Business District is not considered good value by Singaporeans; you have to go into the heartland, or residential districts to find those. However, Newton Food Centre (my favourite) is not far from Orchard Road – the main glitzy shopping street – yet it does offer a much more authentic street food experience. Close to city centre, cheaper food can be also found around Little India and Chinatown areas. Yes, despite being ¾ Chinese in population, Singapore has its own Chinatown, and a pretty interesting one at that if you avoid the tacky touristy shops.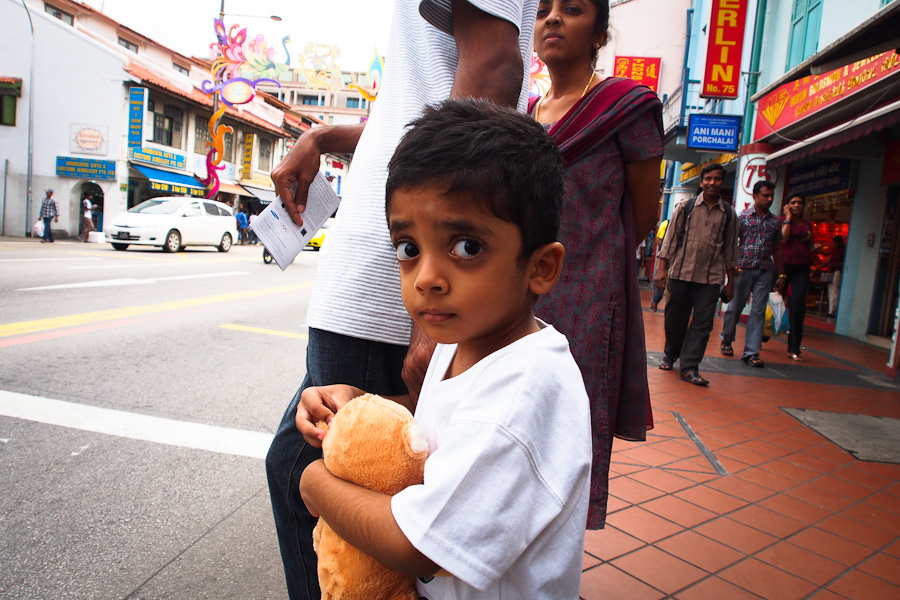 I don't usually write about food, but it being such a huge part of any Singapore experience, I will mention a few of my personal favourite local dishes:
Bak kut teh – boiled pork ribs. Delicious dish for lunch or dinner. Best-known place is called Song Fa, right off Boat Quay, but if you want to try the Malaysian-style ones with dark herbal soup, look around the Arab Street area.
Popiah – uniquely Singaporean spring rolls that can only be found at hawker centres and are a cheap and good snack.
Char kway teow – flat noodle and rice cake dish mixed in with a melange of meat and seafood. Tastes better than it sounds.
Carrot cake – nothing to do with a western dessert by the same name. It's basically a radish-rice cakes mixed in with fried eggs and who knows what else, but it's tasty.
Laksa – a South-East Asian noodle soup, usually with curry, that comes in many varieties. Most locals go for Penang-style laksa that has a more sour taste, but my favourite variety is Kelantan, with coconut milk and seafood.
Murtabak – an Indo-Malayan pancake stuffed with meat of many kinds that comes with a dipping bowl of curry. Delicious! A similar pancake but without the meat is called roti prata.
Kaya toast – a white bread toast with sweet coconut and egg jam. That was my favourite breakfast in Singapore.
Two things that Singapore is particularly famous for is are fish-head curry and chili crab. While I have not actually tried the former (sad, right?), I advise you to be super careful with the latter. Chili crab vendors, especially in the centre, are notorious for ripping off tourists by overcharging them ridiculously, as the price is by the weight. Go with a seasoned local or avoid it altogether unless someone else is footing the bill.
Of course, Singapore is also has a coffee culture. Sure, you can get a fancy cappuccino here, as there are plenty of Starbucks' and other western chains on every corner, but  why pay through the nose if you can enjoy the local coffee? It's called "kopi" here and if you want to impress the locals, you can order it like a local:
Kopi – regular hot coffee with condensed milk.
Kopi ping – same as above, only iced. You can order anything "ping".
Kopi O – black coffee with sugar.
Kopi C – same as kopi but with evaporated milk and sugar instead of condensed milk.
Kopi Kasong – black coffee without milk or sugar.
If you want tea in any of the above fashion, just say "teh" instead of "kopi".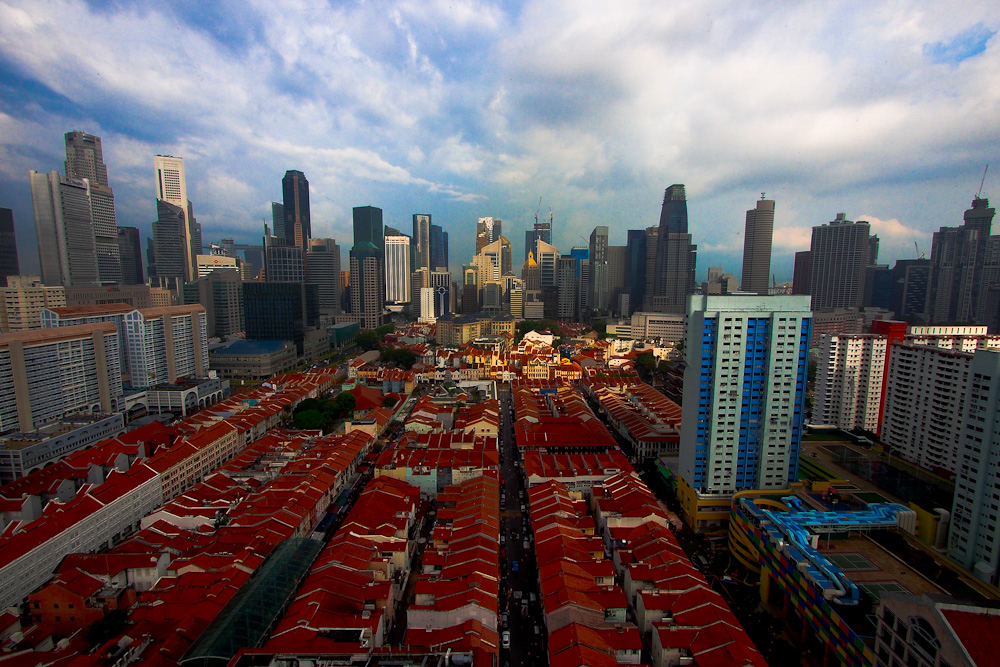 Since we are already talking about drinking, let's go over the nightlife. Everybody has heard of party areas of Clarke Quay or Marina Bay Sands in Singapore. Those are places to stay away from if you are a backpacker on a budget, although come and ogle for free if you want. You will see plenty young Singaporeans hanging out at the bridge near Clarke Quay drinking beer they bought at a 7-Eleven as they can't afford splashing $20 for the same beer in the clubs nearby. To partake in Singapore's nightlife and not break a bank, you can join them, or opt for spots that have happy hours, especially in Emerald Hill right off Orchard Road, or Haji Lane. There are quite a few happy hours to choose from, so do your research. One night club that I can personally recommend and that is worth the entrance fee is Zouk, where most of the internationally famous DJs usually play. 
The locals in Singapore are friendly enough, and will happily share the inside information with you if you strike a conversation. Remember: Singaporeans, as most Asians, are not used to strangers talking to them, so they might seem taken aback when you approach them, but they will happily help you out after the initial shyness.
Finally, the sights. For a "boring" city-state, it has quite a few. Here is the list of my favourite places:
Singapore Zoo. One of the best in the world and worthy of the steep entrance price and a long trip to its very inconvenient location. Make a day out it by staying for Night Safari, a nocturnal version of the Zoo.
Marina Bay Sands. The oasis of modern architecture in Singapore by the waterfront. The MBS hotel is world-famous due to its rooftop infinity pool, and while you can't get in as a visitor any longer, you can go to one of the bars at the roof for a peek down. Or opt for an observation deck if you want to spend the dough. One tip: if you want a bird's eye view from a different angle, visit One Altitude bar in CBD during the happy hour. Or come late – the entrance fee does come with a free drink as in many clubs and bars in Singapore.
Gardens By the Bay. Next to MBS, this is one of the newest attractions of Singapore and is famous for its huge artificial trees. It's a botanical experience,  and a popular attraction, but overall, not bad. The Cloud Forest area is pretty cool.
Botanical Gardens. A free alternative to Gardens By the Bay. It is what it is: a rather large park with lots of cool plants. Come on Sunday, and you will see a lot of men from India and Bangladesh and housemaids from Philippines hiding away on the benches on their amorous escapes from their hard-working lives.
Pulau Ubin. A small island ten minutes off Singapore, it feels a world away from the bustling megapolis. Home to a few fishermen and many wild pigs, it's a wonderful escape from the city for a local, a tourist or an expat alike. You can rent a bike and have a leisurely ride around this flat tropical isle, and finish it off with a seafood meal.
Lorong Buangkok. The last remaining "kampong", or village, on mainland Singapore. It's basically a street of rural homes housing a few Chinese and Malay families surrounded by a park and in close proximity to residential highrises. This place is well off the beaten track – so much so that even most locals won't know how to get there, but Google it, and you will see it's not hard.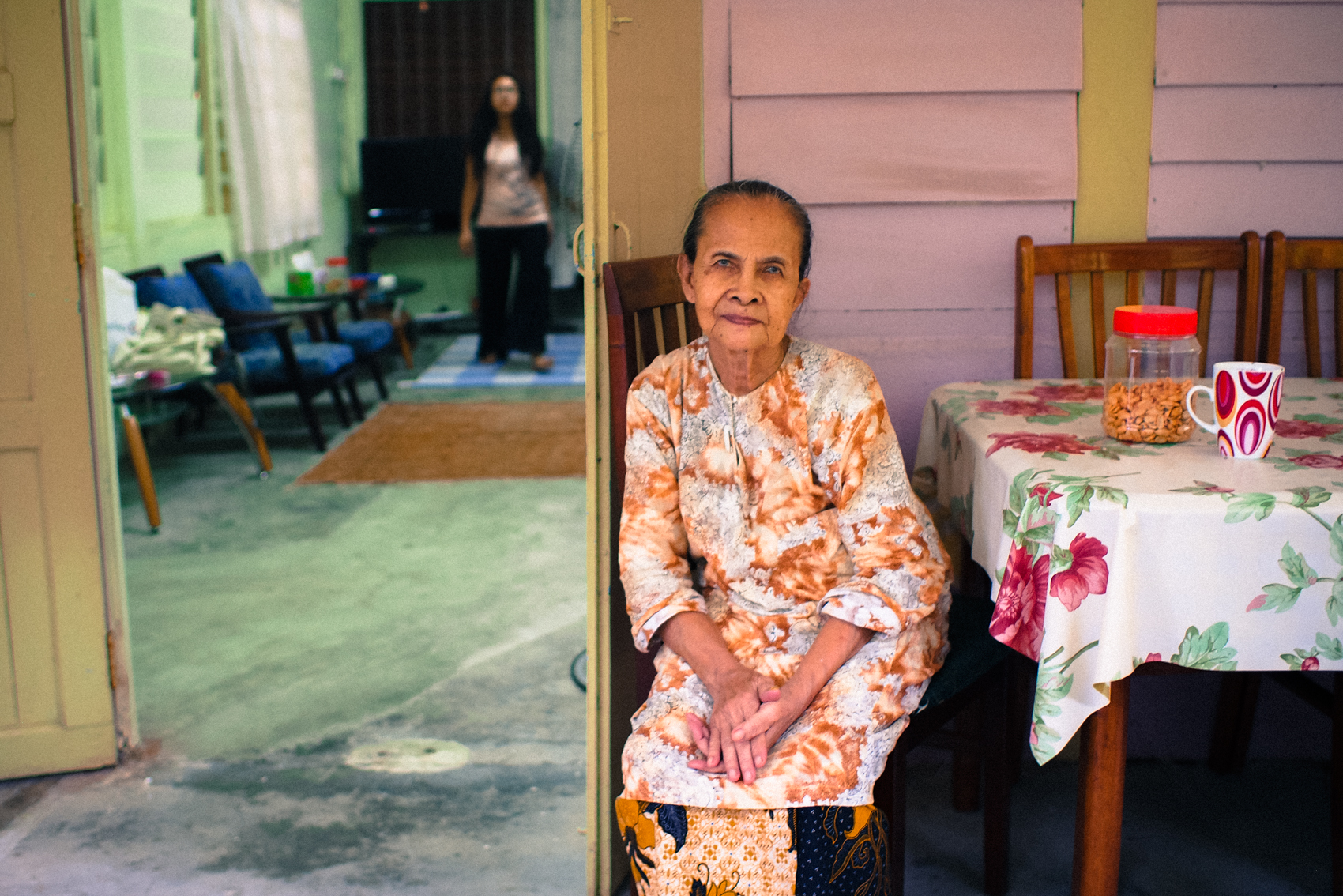 Mount Faber. More of a hillock, this is nevertheless one of the highest points in the country. One of the few places where you can go on a a few hour's hike in the city limits (Bukit Timah is the other one, but I have not personally visited). And I do recomment taking the cable car from here to Sentosa, although I would never recommend lingering in cheesy Sentosa to any Singapore visitor with the exception of its very good aquarium.
Merlion Park. Cliche spot but free, and you just have to take a classic Singaporean selfie next to the half-fish, half-lion spewing water. By the way, when the locals say, "go merlion", they talk about someone who just couldn't take their alcohol, if you know what I mean…
Walking the streets. After all, Singapore is a city first and country second, so simple walking around the CBD, the Quays, Chinatown, Little India, Arab Street will give you a good idea of the very interesting and succcessful social experiment that is Singapore.
4-5 days is plenty to see the sights, spend half your travelling budget and still have enough to catch a cab to Changi Airport.