Greetings, my dear readers! :)I thought I would write a sort of a personal update post about the past few months that I spent in a self-imposed lockdown in Nha Trang, on the coast of southern Vietnam. Yes, it's been almost 6 months since I arrived here, and as for most of you, that meant that majority of my time have been spent in a rather limited physical space.
Local bound
Well, in reality, I still think Vietnam in general and Nha Trang in particular are among the best places in the world to have been this year. The country dealt exceptionally well with the Covid-19 pandemic, despite the skepticism from countries such as Singapore or South Korea that tend to look down on the poor, underdeveloped, communist Vietnam. Even the recent mini-outbreak in Danang resulted in swift lockdown of that sizeable city that prevented the spread of the virus across the country, although it did result in the first Covid deaths in Vietnam.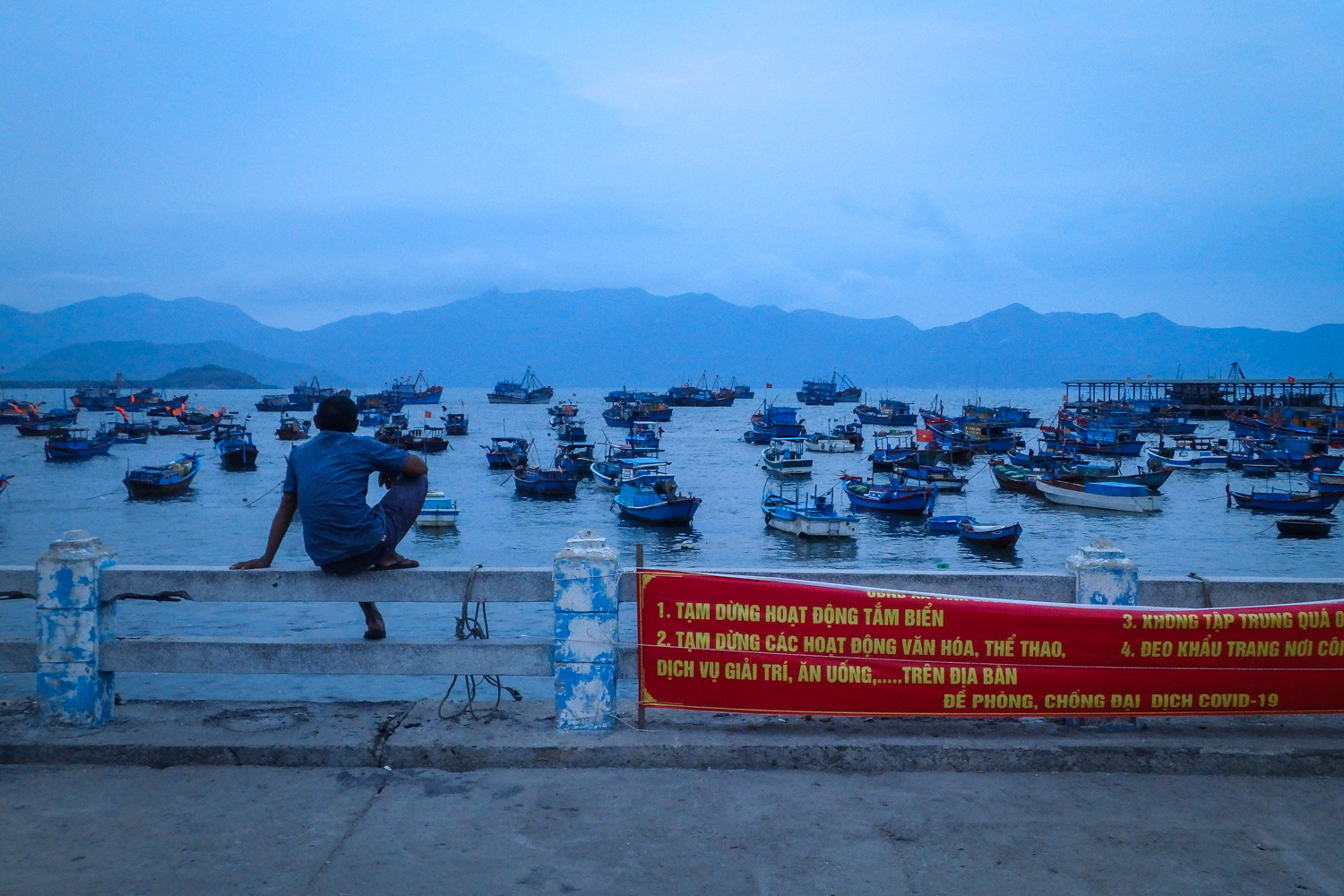 Because of such swift measures, limited travel within Vietnam has been mostly allowed since the end of April, and I have been taking some advantage of that. In late spring and early summer, I have taken a few short trips to the nearby towns and provinces, such as Daklak, Phu Yen, Dalat and Quy Nhon, as well as a 10-day journey to Phong Nha-Ke Bang National park and the historic city of Hue.
Dalat, Daklak and beyond
Anyone who visited Vietnam knows of Dalat as a pleasant hillside town that is usually spared the summer heat of Saigon or Hanoi and is surrounded by beautiful waterfalls, pine forests, strawberry greenhouses and coffee plantations. The province of Daklak is the closest and most easily visited ethnic minority area of southern Vietnam, as well as the country's most prominent coffee-growing terroir.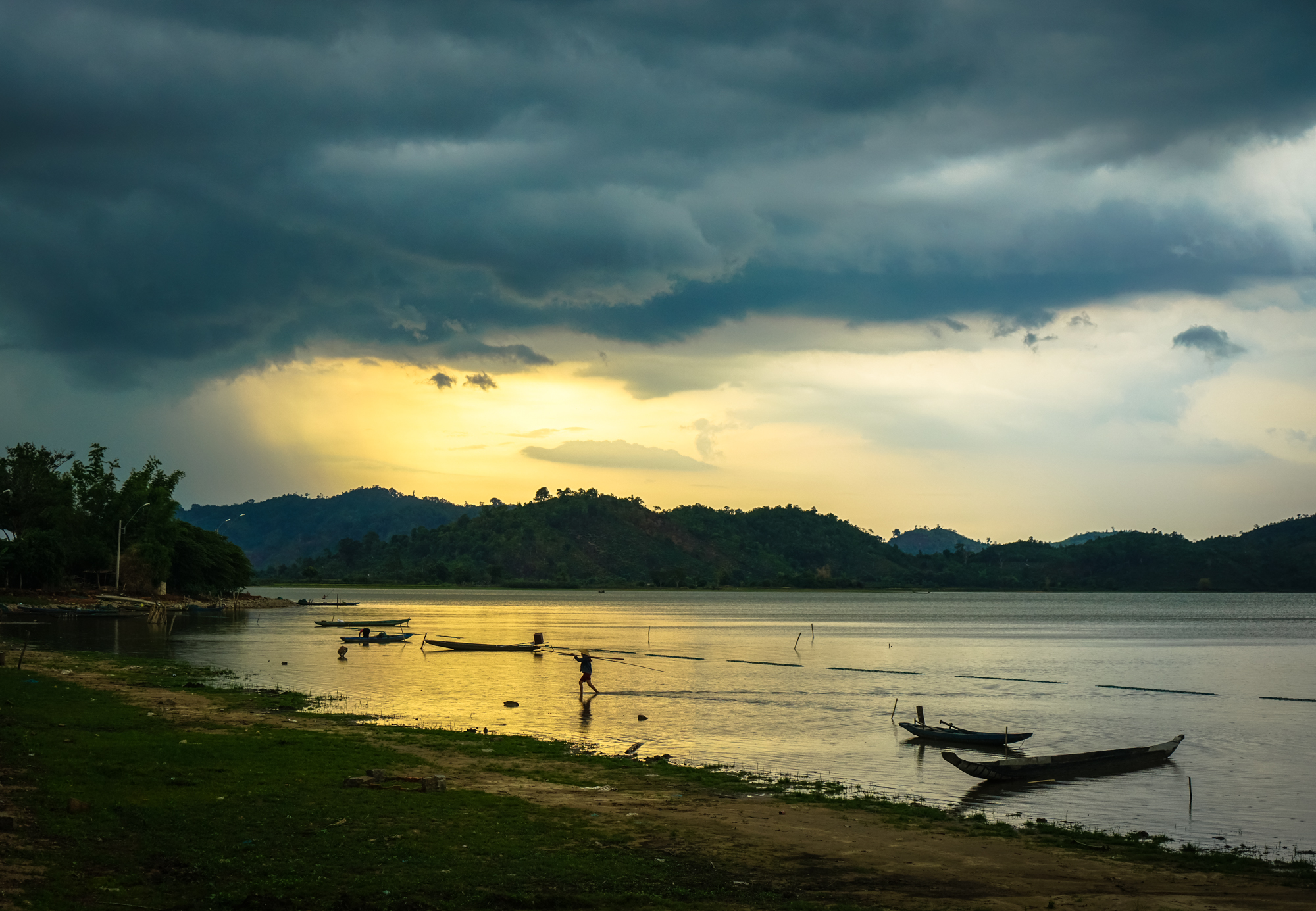 Phu Yen province, right at the easternmost part of Vietnam's elegant southern curve, is known for its dramatic coastlines, bucolic landscapes and the capital city of Tuy Hoa that is still unspoilt by tourism. Unlike in its hugely popular neighbour Nha Trang, friendly locals in Tuy Hoa will smile and wave to you as you walk the quiet streets, and shout "Hello!". And further north, a rather big city of Quy Nhon, has all the potential to develop into the new Nha Trang but is still mercifully spared the megatourism and overdevelopment. For now.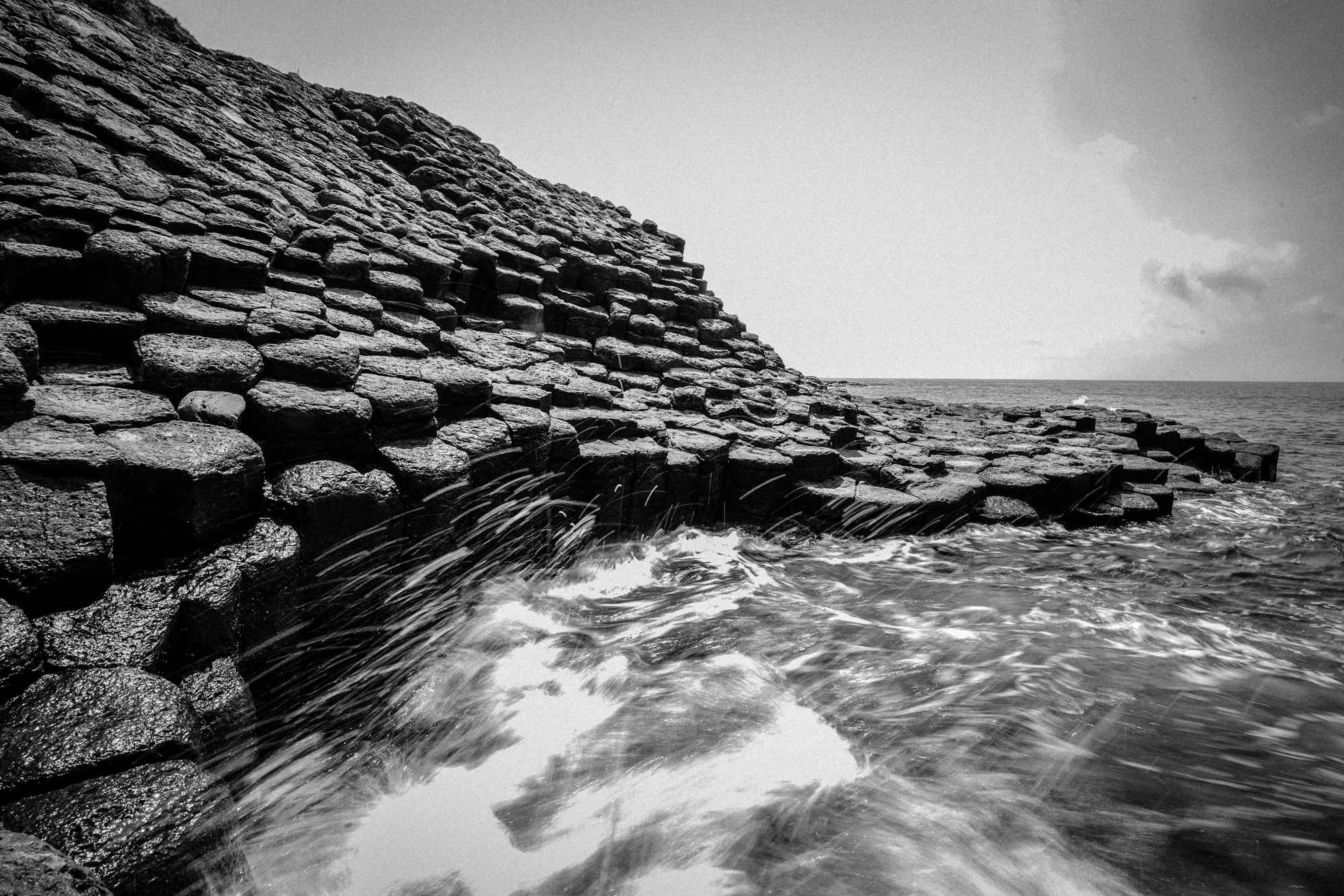 Phong Nha-Ke Bang trip was probably the highlight of my summer. I have visited it about 5 years ago, but this time, I actually booked 2 serious cave exploration tours with Oxalis, the main outfit for caving in Phong Nha. The first one was Hang Tien cave, a fairly easy 2-day trip that involved 3 caves that one could easily visit on one's own providing one knows the location. On the other hand, Hang Va, the second cave system I visited with Oxalis, was a technical expedition that involved ropes, cave swimming and wading, and a bit of climbing. I might have slightly damaged my camera with all the mud and water, and my back wasn't happy, either, but it was still a very worthy trip. These tours were fully staffed by Oxalis guides and porters, and while it wasn't quite Son Doong, the largest cave in the world that is also offered by Oxalis, it was also significantly cheaper and less complicated to visit. I must also add that even caves aside, Phong Nha is a beautiful countryside area to visit and drive around.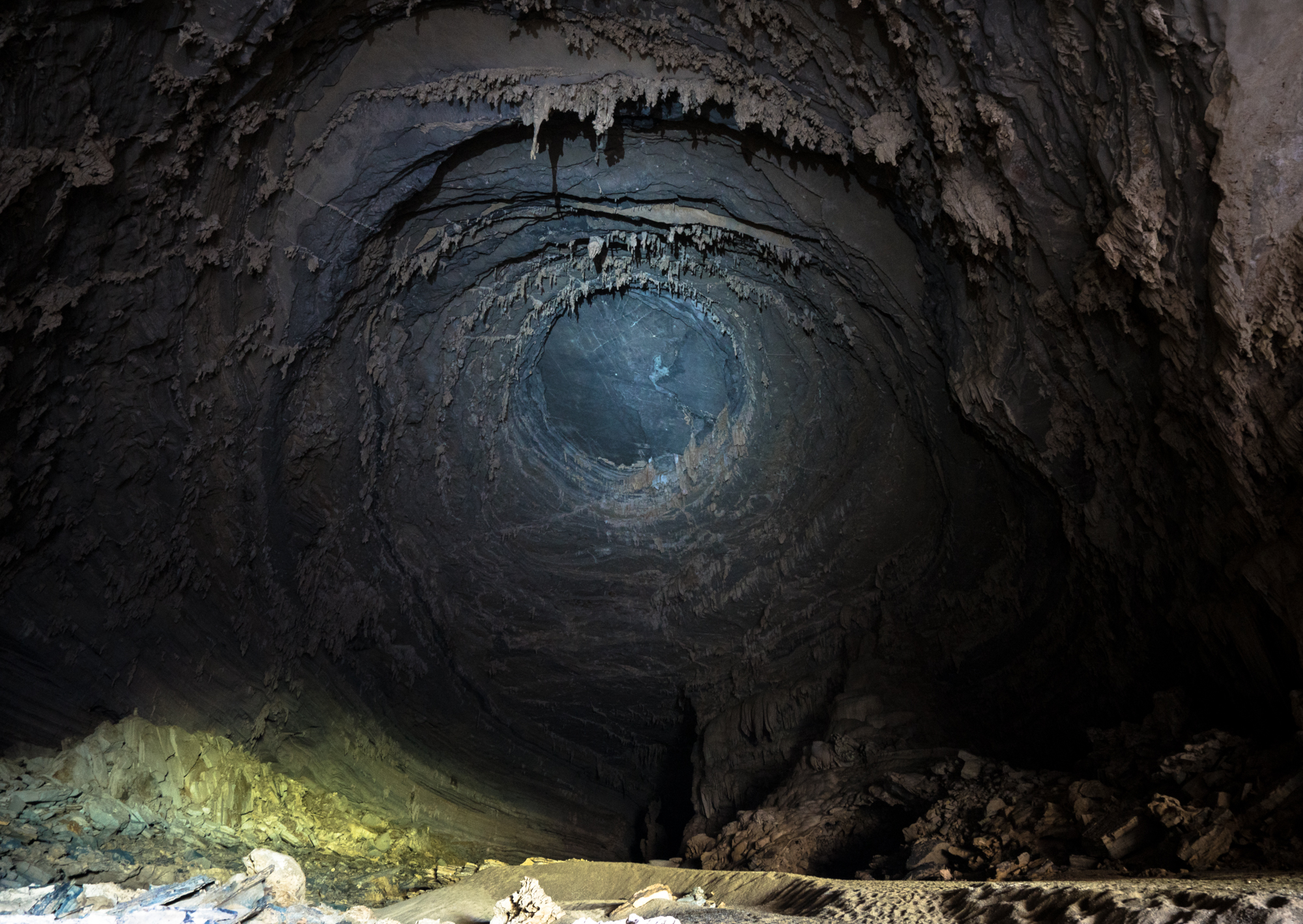 My plans to visit Danang and Hoian were curtailed by the news that a new Covid outbreak was registered in those very cities. Therefore, I hightailed back to Nha Trang where I am staying up to this day.
Life in Nha Trang
My life in Nha Trang could be described as a slow-moving, prolonged vacation, and you know what? I don't really mind. I can walk to the beach in 5 minutes and swim in the sea, which is quite perfect here, despite occasional muddy waters and waves. There is plenty of food to choose from – from Vietnamese to Russian to Greek, Indian or Japanese. I had never been this immersed in a Russian-speaking environment in my adult life, and it's refreshing to speak the language and recollect the cultural and political references that we share over a poker game, dinner or drinks. There are lots of Russians in Nha Trang indeed – most have been living here for years due to the town's popularity with budget Russian tourists. They have penetrated all aspects of life here as owners of various bars and restaurants, motorbike repairers, dentist, yoga teachers, physical therapists, dive instructors and so on. Speaking of diving, I used my time here to finally acquire the Advanced Diver certification, which allows me to submerge to the depths of 30 meters (not that I hadn't before, but that's another story).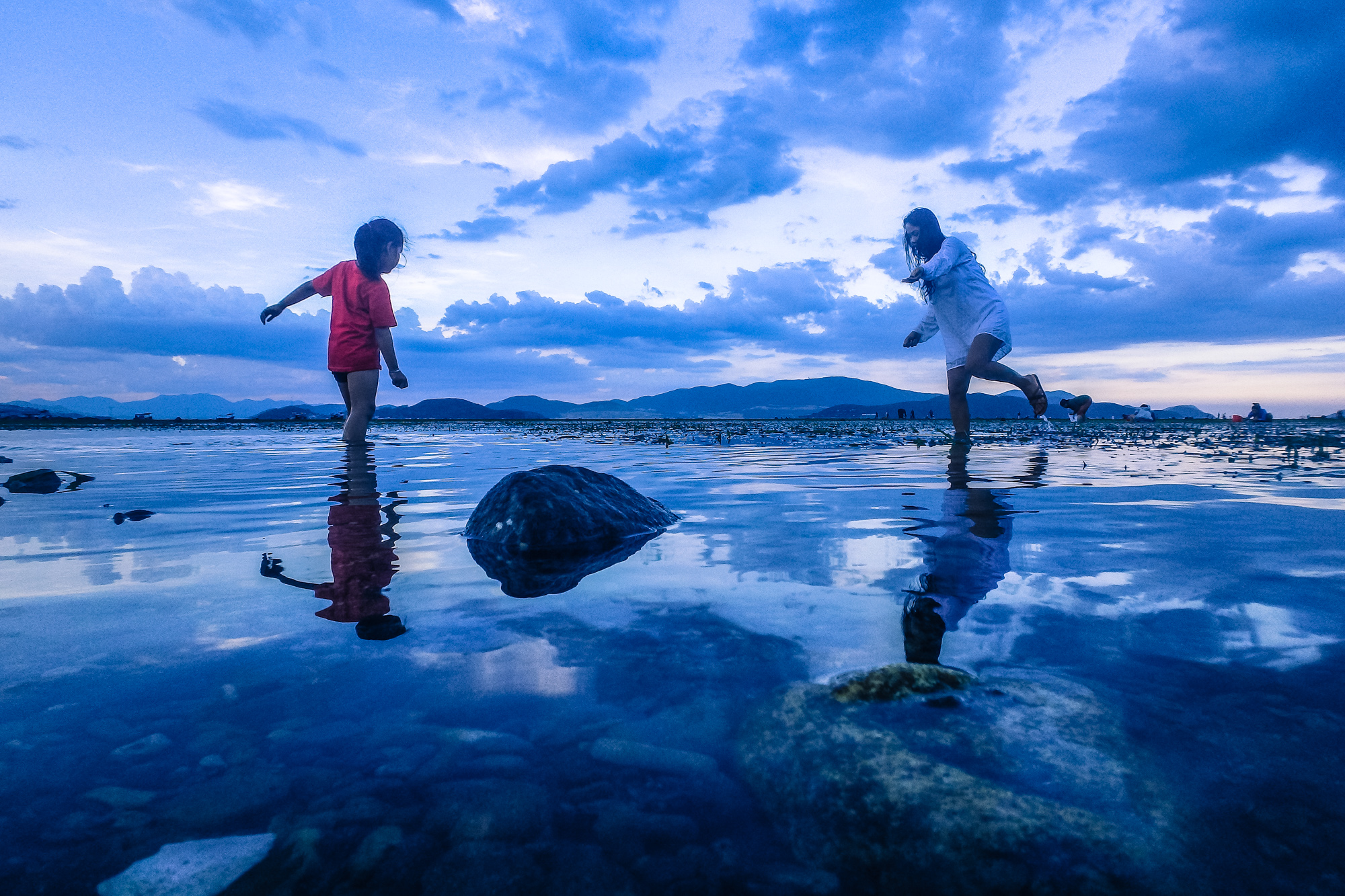 And if I get tired of all the Russian-ness around me, there are still plenty of English-speaking expats, most notably at the weekly pub quiz and a few select watering holes. These are mostly retired folks who were "early adopters" of Nha Trang's charms, and a quite a few English teachers, digital nomads and freelance writers. In other words, there is plenty of interesting people to talk to here.
But as the world, and Southeast Asia, is slowly opening up from the slump of Covid, I am hoping to expand my geographic horizons a bit and discover new interesting places, of which I will, of course, write in my blog. As for Nha Trang, it will always remain in my heart as a true gem of a tropical city!