Every traveler if his worth has either been to India or at least planned of considered going there. It's a country that's just too big, too important and too fascinating to avoid unless you are a real home body. Even if you are not an independently minded traveler, you've probably felt the lure of Taj Mahal, the Himalayas or Varanasi at some point. And yet, in 2019 (before the Covid-19 pandemic), India had less than half of tourists of Thailand, and even less than Vietnam, both much smaller countries with far fewer places of interest. Why is that?
While I absolutely recommend visiting India to anybody, particularly photographers, it remains a rather difficult destination for many tourists. Even Indians who have lived overseas for years sometimes experience a reverse culture shock when coming back. But what makes India so hard? Here are the main reasons, in no particular order.
1. Different Standards
Whether my Indian readers like it or not, India is not yet a developed nation. In other words, it's firmly on a Third World spectrum. What that means for an independent traveler is that standards that you might see, say, in Germany, will not apply to India. Even compared to other developing countries in Asia, some Indian standards of travel will surprise you, and not in a good way.
Take budget hotels, for example. For $10-15, you can usually find an absolutely decent room in Vietnam or even Thailand outside of touristy zones. In India, for the same amount, you will likely be shown a dump. I've seen rooms in that price range so dirty you have to wear your shoes in the bathroom.
When you do find a room to your liking in the Himalayan regions, don't expect any heating to be available in the low budget category. Yes, despite temperatures falling below zero outside, all you'd have to keep yourself warm is a couple of thick blankets, a lightweight down jacket, and/or your significant other.
Indian roads aren't bad everywhere, but there are plenty of badly paved and decrepit roads, especially in the mountainous districts. Government buses that plough these roads are slow and very uncomfortable and are often your only options from point A to point B besides a costly taxi, which won't be too comfortable, either, as it'll likely be a tiny Suzuki car.
To summarize – India is not a country to experience much luxury in the budget or even mid-range spectrum of accommodation. And even if you pay for the luxury, you still cannot avoid all of India's inconveniences such as bad roads or health hazards (see below).
2. Health Risks
Subpar standards of infrastructure and accommodations also spread to the hygiene and cleanliness in India. Everybody who traveled to India has heard or most likely, experienced Delhi belly – a case of food poisoning resulting in your inability to leave your hotel room for 24 to 48 hours. It is usually a result of poorly washed fruits or vegetables, or accidental ingestion of Indian tap water. As I always tell anyone planning a trip to India – use ONLY bottled water for anything that ends up in your mouth, be it drinking, making tea or brushing teeth.
The dirt doesn't limit itself to food – the are ungodly amounts of dust in the streets that are constantly being raised up by myriads of sweepers anywhere you go, especially early in the morning. And the air quality in cities such as Delhi is regularly in the hazardous levels due to smog from millions of cars, rickshaws and motorcycles.
Speaking of traffic, there are no roads in India where you are safe from moving vehicles. No matter how narrow the pathway, you are always risking being hit or run over by the next driver. And even when the traffic is quiet or less threatening, you still have to constantly look under your feet for dog, cow, monkey and human shit.
So yes, when in India, you have to mind your health and well-being all the time.
3. Overcrowdedness, Traffic and Noise Pollution
I believe all of India's problems – not just now, but for generations – stem from overpopulation. Which is a huge problem on its own. There are people absolutely everywhere. Even remote Himalayan states are never fully devoid of people. The same applies to tourism – internal Indian tourism dwarfs the numbers of foreign visitors, and every single site you will visit, will be crowded with local tourists and possibly, school groups.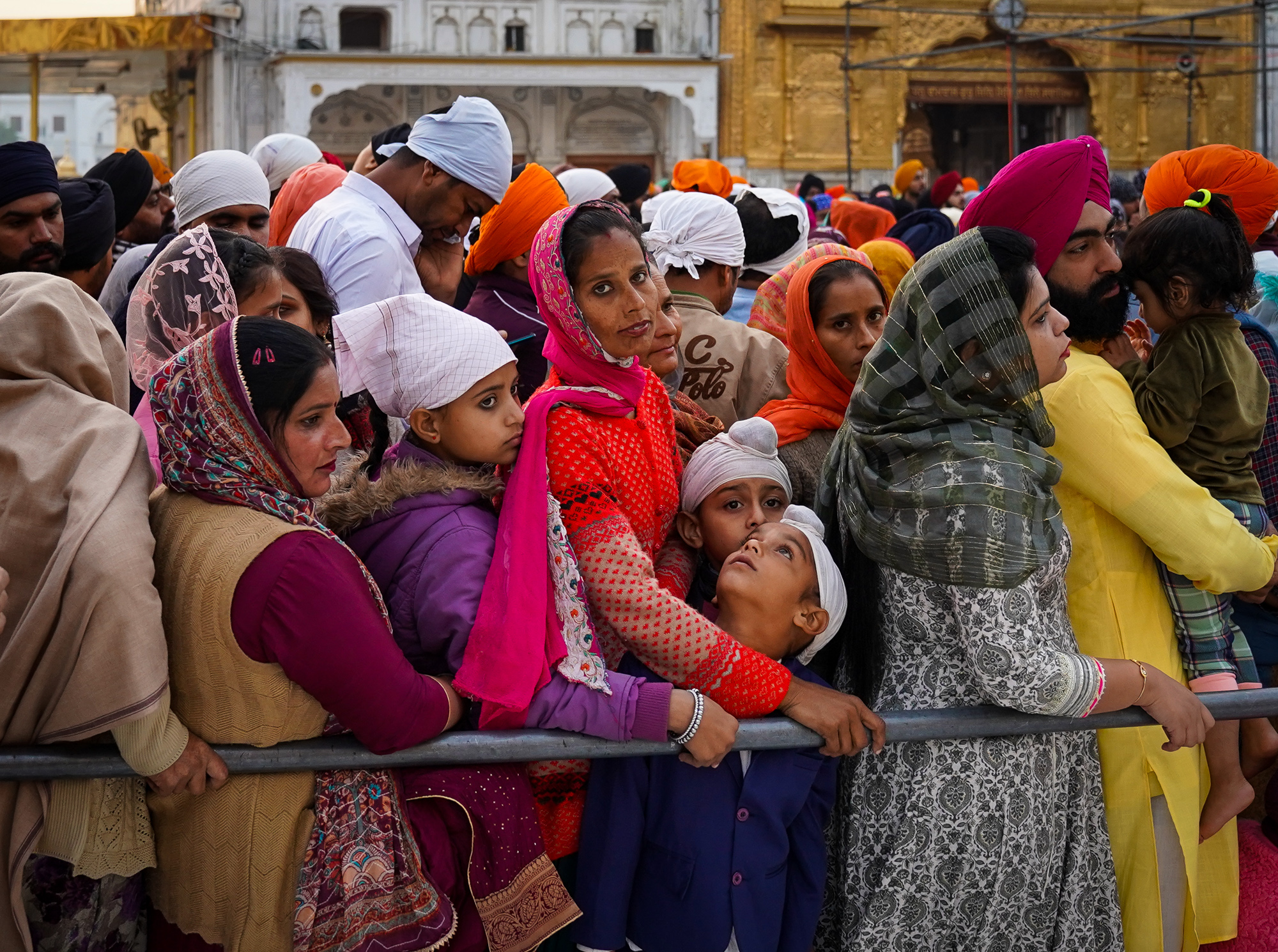 The sheer number of people in India translates to ungodly traffic, which in India is legendary in the worst possible sense. On one hand, there are no roads in India where you are safe from moving vehicles. No matter how narrow the pathway, you are always risking being hit or run over by the next driver. On the other hand, if you are in a vehicle, you are not much better off, either. I once was stuck a traffic jam in Delhi – on a motorbike, of all things – for 2 hours, during which the driver and I only moved about a mile. That is a normal occurrence, apparently.
Indian traffic also means constant noise pollution. The honking never stops, it's as much a part of Indian driving skillset as steering. There is a special place in hell for those Indian drivers who install car horns on their motorbikes and drive around narrow city streets using them all the time. But even the regular Indian cacophony of traffic noises is enough to throw any sensitive sleeper's ability to sleep soundly for the entire length of stay in the country. For any visit to India, I highly recommend earplugs of at least 38 dB noise protection.
Overcrowdedness also means there is no concept of a personal space in India. If you are used to having your invisible bubble in your home country that is, in your mind, to be respected, you will not be comfortable in India.
4. Unwanted Attention
Indians are a very curious people. During the first couple of days of your visit it might not seem so bad – after all, we in the West are not used to strangers taking such keen interest in our lives, and some will find it endearing.
But as your trip goes on and you hear for the 100th time the same questions – "What's your country?", "Are you married?", "What's your job?", "What's your age?", "First time in India?" – you might get a bit tired. A lot of time, Indians, especially men, will simply sit and stare at you without any conversation or even a sense of tact. I wasn't particularly enjoying it as a man, but as a woman, you could probably multiply the discomfort by 10.
For women, especially travelling solo, India can be a whole other level of a challenge. Indians aren't used to seeing foreigners, especially in non-touristy areas, but seeing foreign women, particularly alone, wreaks havoc with many Indian men's minds. Which could also translate into many unsafe situations for women, even though in general, India is a surprisingly safe country from the human encounter standpoint, despite the huge population.
Selfie requests will come every day. That's not all that annoying by itself – who doesn't like feeling like a superstar? But if you carry an actual camera in your hands, you will get dozens of "One picture" or "One click" requests per day from random strangers, predominantly young men (who in India are very vain about their appearance). After you take the requested picture, you will be asked to share it with your new "model", despite the fact that instantly sending a photo from an actual camera is either impossible or complicated.
5. Difficulty in Obtaining Information and Language Problems
Despite the common misconception, not everybody in India speaks English. And those that do, rarely do it well. So, prepare yourself for quite a bit of a language barrier.
But you wouldn't always know that when approaching someone; a lot of times, a person you ask any question will just say "yes" without fully understanding your question, which may send you on a wrong way or give you an incorrect information. Of course, in many cases the incorrect information is given intentionally: as with many Third World countries, always ask yourself, can a person you are asking for information in any way benefit from misinforming you. If the answer is yes, double- and triple-check.
Finally, the famous Indian headshakes and bobbles are widely used instead of words, and it is extremely common for foreigners to misread those, particularly the head move that looks like a negative shake to a westerner that usually means "yes" to an Indian.
6. Bargaining Mentality
The life of a typical Indian revolves around bargaining and negotiating. When you deal with it many times a day every day, it becomes a second nature. Markets, shops, services, dealing with all sorts of officials and especially transportation – everything involves a bit of a back and forth in India. And it is particularly true for foreigners, who are invariably charged significantly more for services than Indians, even for those of us who are comfortable bargaining. Often, we simply don't know what a fair local price is, so even if you manage to bargain a price down, say, 40% from asking – a great feat, mind, – you are likely still paying higher than a local.
Some places, of course, do offer fixed prices, such as most restaurants and some government souvenir emporiums.
Still, daily bargaining for services might be tiring for some, making a trip to India seem like a chore.
7. Differential Pricing
In addition to inflated asking prices for just about anything for foreigners in India that requires serious bargaining skills, there is the price differentiation for the absolute majority of sites and attractions in India. And I'm not talking 2-3 times difference. No, it's usually 10-12 times, and in some cases, 25 times, such as the Partition Museum in Amritsar, for instance.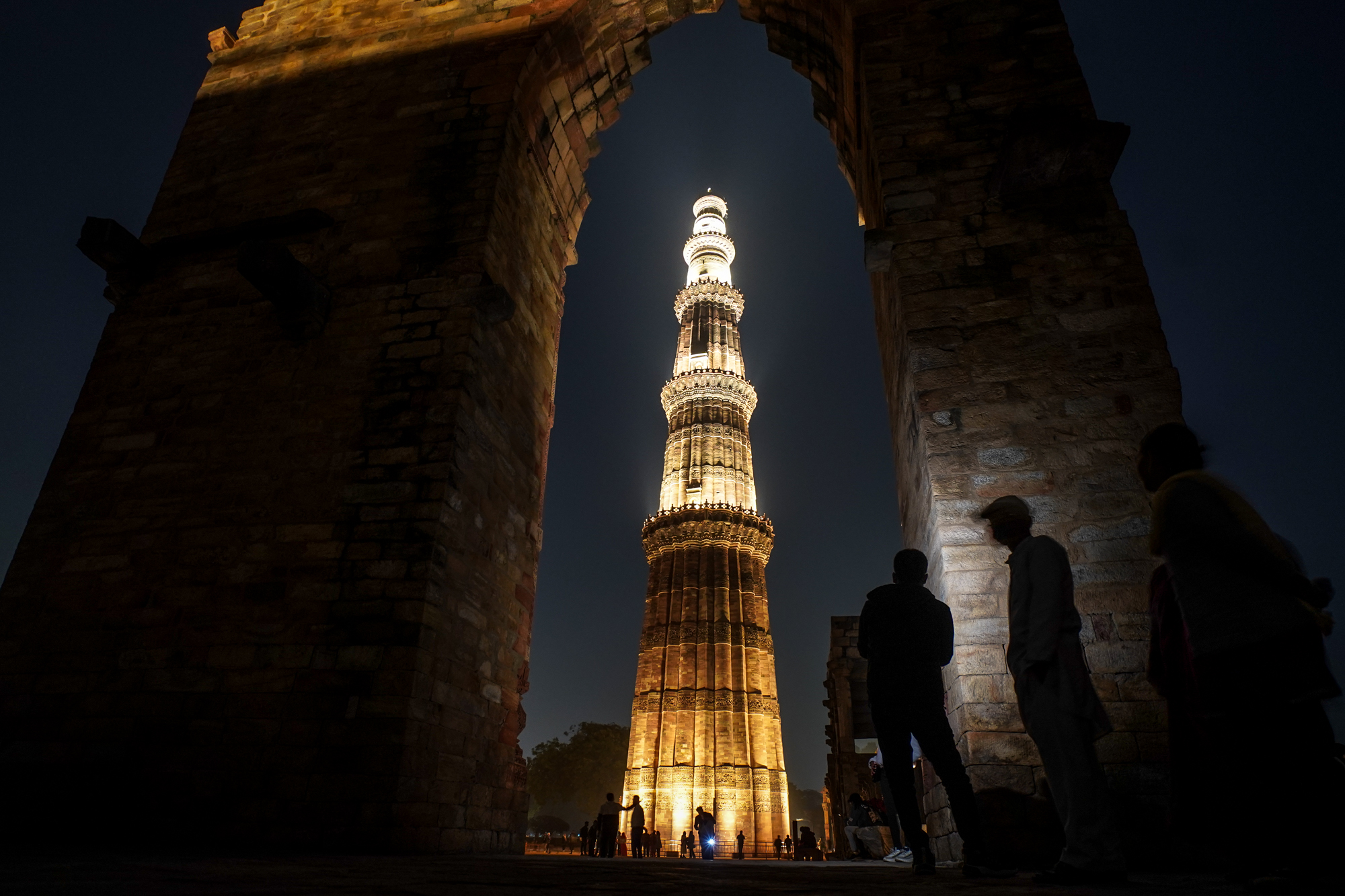 The theory that was offered to me about it was that it is in fact, the Indian prices that are subsidized by the government so as to encourage citizens to visit the historical monuments. Even if that is the case, you end up paying 10 times more almost daily for visiting various attractions along the tourist trail, such as in Rajasthan, for example. And sticking to Rajasthan, expect to pay 500-700 rupees per visit to such famous sites as Jodhpur's Megarnath Fort, Amber Fort or Jaipur's City Palace. Indians usually pay 20-50 rupees for the same sites. And you are not even always treated any nicer than locals at places like that, although sometimes you will visit through foreigners' queues which are much shorter.
So be aware of that and make sure you budget enough cash for proper sightseeing in India. To be completely fair, the practice of differential pricing for sights is not limited to India but is rather common in quite a few other developing nations.
8. Narrow Time For Visiting
Indian climate is quite peculiar. Between May and September, most of the country is in the so-called monsoon season, when daily torrential rains make it next to impossible to enjoy your journey, especially if it's a short one. March and April, the pre-monsoon months, can be impossibly hot, easily reaching 40C in most regions. And in the north of the country (including Delhi), winter months are quite cold, which makes it tricky if not impossible to visit the Himalayan regions.
That leaves October and November as the sweet spot for visiting majority of India. Now, there are of course, exceptions to these seasonal variations. For example, the very south of India, Kerala and south of Tamil Nadu, can be visited year-round, although September to March is still the best. The extreme North – Ladakh and Himachal Pradesh – are better visited in summertime, July through September, for the most pleasant temperatures.
So, a visit to India requires planning not just around your personal schedule, but also around the country's peculiar climatic seasons.
9. Red Tape
If colonial Britain hadn't already had bureaucracy, it would have wholly embraced it from India. Because when you have such an enormous population, there are countless rules, regulations and people that enforce thereof, making a trip to India a seemingly endless line of encounters with all sorts of red tape and uniformed officials who love nothing more than to say "no".
Wanna stay in a hotel off the "foreigner trail", i.e. off a beaten path? Majority of hotels even in relatively well-known towns, such as Mt. Abu or Ajmer in Rajasthan, will not accommodate a foreigner due to lack of special form they have neglected to fill out, so you could spend hours finding a room.
Wanna buy a train ticket? Tough luck, foreigners are not allowed to do it by themselves, with a possible exception of last-minute trips right before the train departure. You have to use an authorized agent, who naturally, will charge a fee.
Many Himalayan regions still require a permit to visit. They are generally easy to obtain, but are still a necessary time-consuming step, with the exception of Arunachal Pradesh, where permits for foreigners are tricky to get and require a tour package. Permits are also required for Andaman and Nicobar Islands.
India also has lots of secular and religious rules regarding what you can consume and where. For example, the country has a complicated relationship with alcohol. On one hand, drinking appears to be quite rampant among the locals. But buying so much as a bottle of beer is next to impossible in the so-called holy cities (Varanasi, Pushkar, Rishikesh, Amritsar, etc.), which happen to be very popular with tourists. In the Northeastern states of Nagaland and Mizoram, alcohol is banned altogether due to prevalent strict Baptism there, but after a day or two there, you'll figure out you can buy it "under the table". Even in the relatively progressive Kerala, you can't always order a beer with your food, and if you can, it will be served in an opaque cup which you will have to keep literally under the table.
Same applies to meat – strict Hindu holy sites of Varanasi, Rishikesh and Pushkar will have strict rules regarding eating it within the city limits. That is on top of the well-known country-wide ban on beef with very few exceptions, such as in the Christian states of the Northeast. Many locals will tell you it is possible to eat and drink just about anything you want in India, but don't let that fool you – as a foreigner, you are not likely to know how and where to get the "stuff".
10. Food
Speaking of food, it is one of the more divisive areas of any Indian visit. Indian food is something of a love it or hate affair. Personally, I happen to love it, and was more than happy to eat locally every day. However, to many, it is the food that is the point of contention enough to avoid the entire country. Indian food is of pretty specific taste, or rather, set of tastes. "Too spicy" is the most common complaint, or too smelly of curry (which again, I love).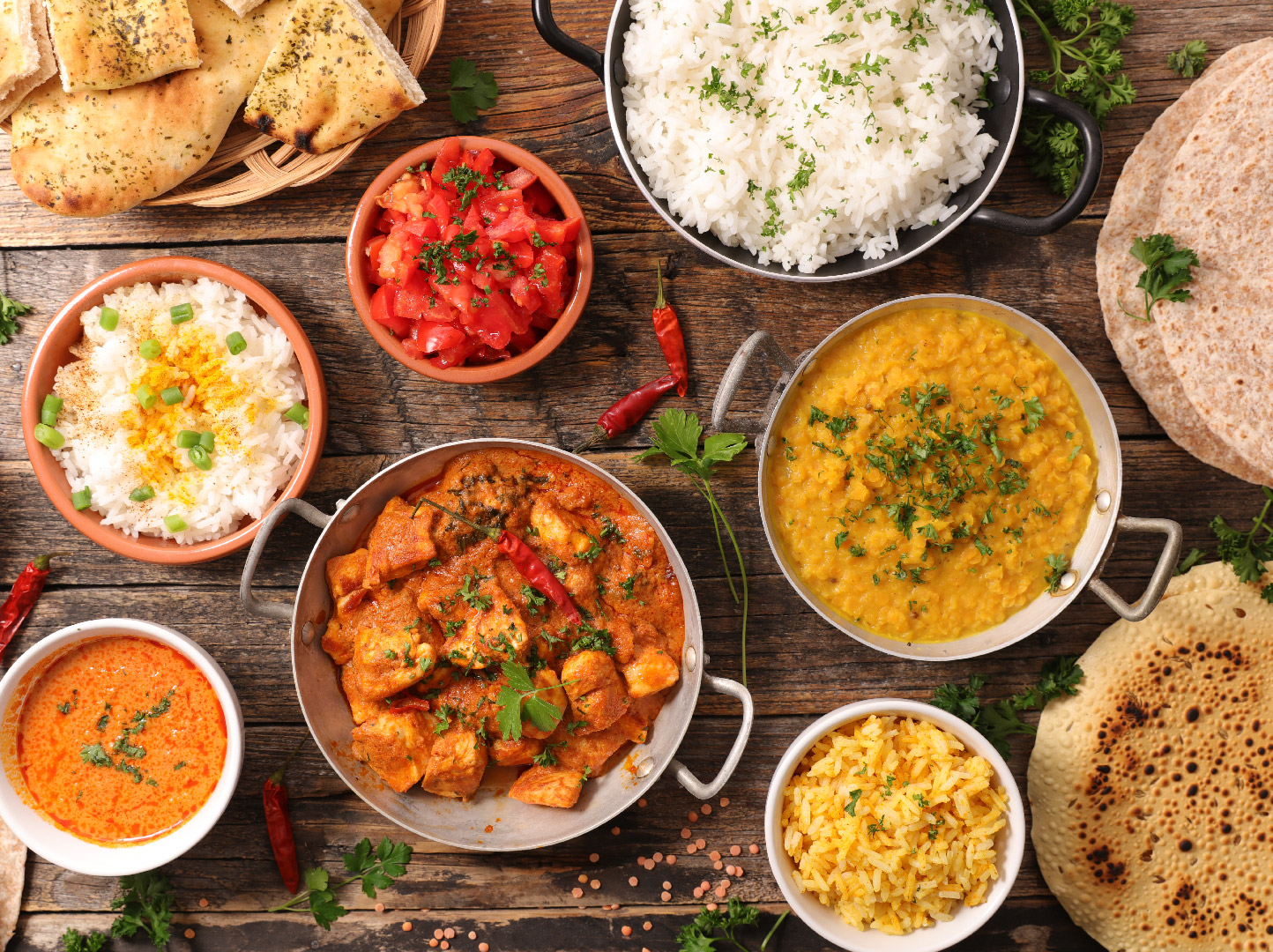 That is followed by complaints of food being unsanitary or not cooked well enough. I wish I could say "don't worry", but to each his own, as they say. I have mentioned the potential sanitary issues above, but taste is a personal matter. If you don't happen to like Indian food, well, you will probably not enjoy your trip to India, because while Western food is available in big cities and tourist centres, you won't find anything more than perhaps a pizza in smaller towns and rural areas.
If you do like Indian food, then prepare yourself for a culinary feast every day. A simple lassi from a place like Baba Lassi in Varanasi can be a life-changing experience. Biryanis and curries will mesmerize your taste buds, and truly enrich your Indian experience.
And such is the whole of India – despite the obvious difficulties, the country should be on any traveler's list, as there are very, very few countries in the world that can compare to its cultural and natural rewards. Stay safe and have a time of your life!